Public Speaking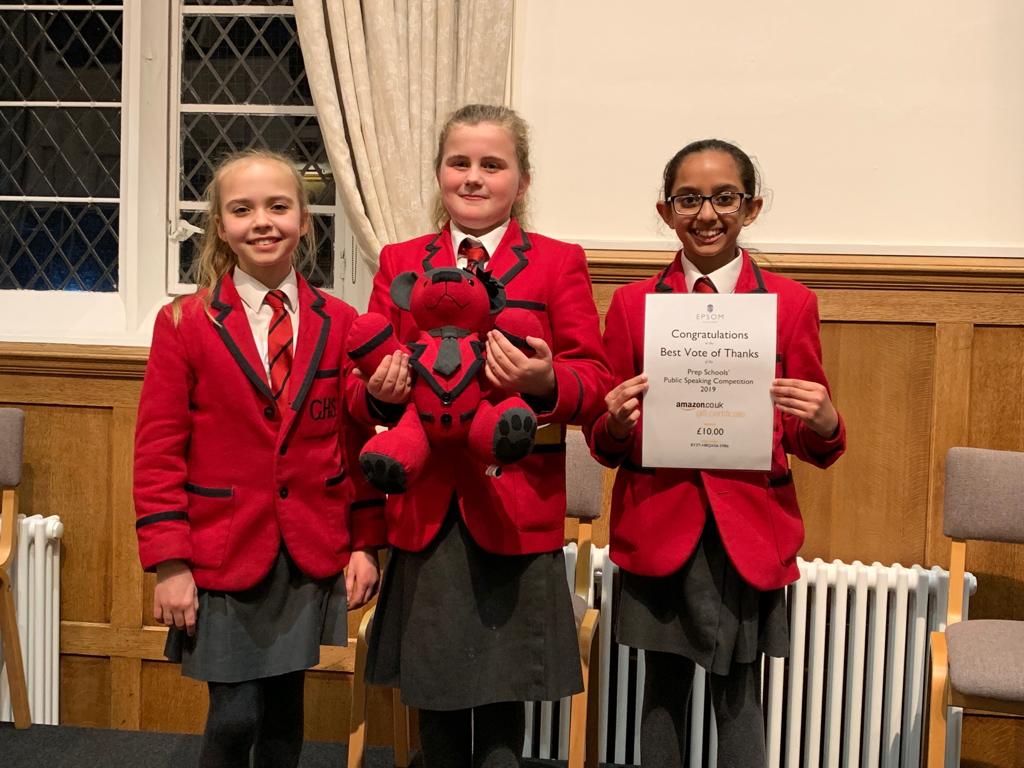 3 @WeAreCumnor Year 5 girls – Anoushka, Matilda and Aishani – took part in the Epsom College Prep School public Speaking competition against 10 other schools.
They had to write and deliver a 5 minute speech on a subject of their choosing. Their speech was titled : Should the High Street be replaced by the internet?
In true Cumnor form the girls rose to the challenge admirably and performed with poise and confidence on stage delivering a well polished and informative speech.
They received some outstanding feedback from the judges and Aishani came away with a prize for the Best Vote of Thanks out of all the schools.
Published on: 6th March 2019