ISFA U11 LONDON REGION SEVEN-A-SIDE CHAMPIONSHIP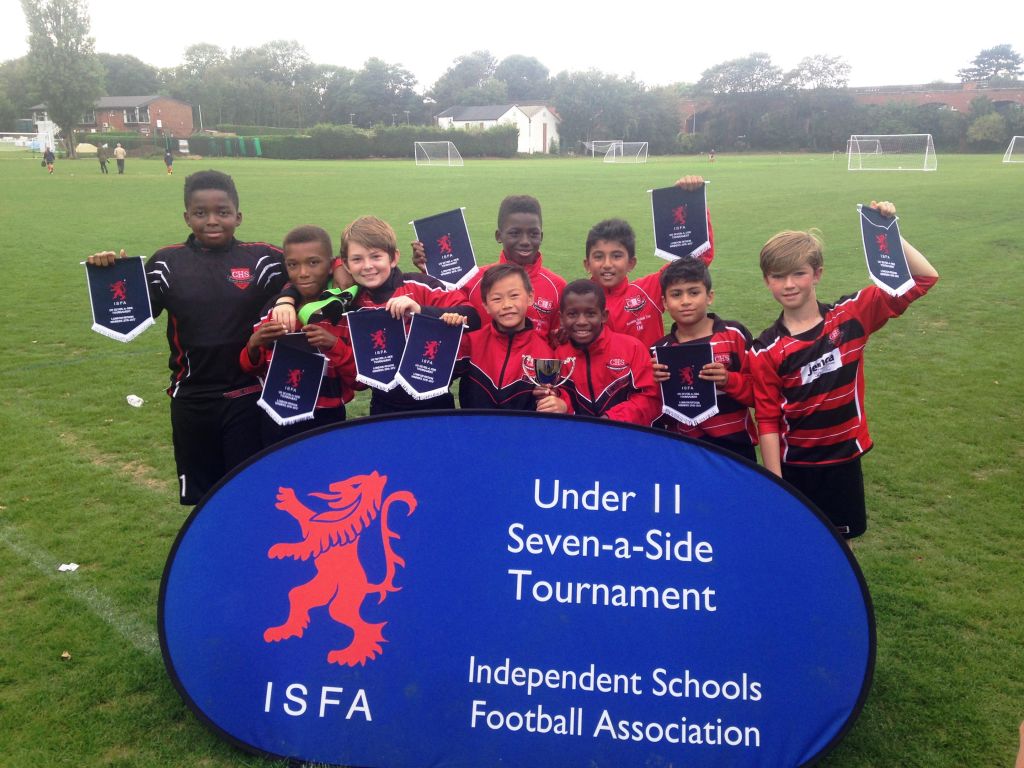 CUMNOR HOUSE U11A TEAM ARE LONDON REGION WINNERS 2016-17 AND QUALIFY FOR NATIONALS!
The London Schools' tournament at Alleyn's was enjoyed by 17 participating schools on a beautiful autumn day in South East London. Alleyn's, Arnold House and Hornsby House emerged as the three group winners, with all three teams having not lost a game. These teams were joined in the quarter final by: Cumnor House, Hampton Prep, Dulwich Prep, Thomas's Battersea and Thomas's Clapham.
In the quarter final, Alleyn's and Hampton Prep had to settle the score on penalties after a 2-2 draw. It was Alleyn's who rose under the pressure, winning 3-2. Dulwich Prep, who qualified as one of the best third places from the groups, knocked out Group winners Arnold House 1-0. Honsby House and Cumnor House also progressed to the semi-final with comfortable wins.
Some excellent football was witnessed in the semi-finals and both games were tense affairs. Dulwich Prep overcame Hornsby House in a penalty shootout after a 0-0 draw, and Cumnor House scored against an undefeated Alleyn's to put them in the final. The Final was an excellent game but neither team could capitalise on the attack resulting in a goalless draw at full time. It took extra time to separate the two teams with Cumnor House scoring in the latter stages to claim victory and remain unbeaten throughout the day, scoring 11 goals and only conceding 1.
Both finalists may now look forward to the St. George's Park experience in May for the National Finals.
Mr Brotherton
Published on: 27th October 2016