Cumnor House School for Girls, joins global effort for young people's wellbeing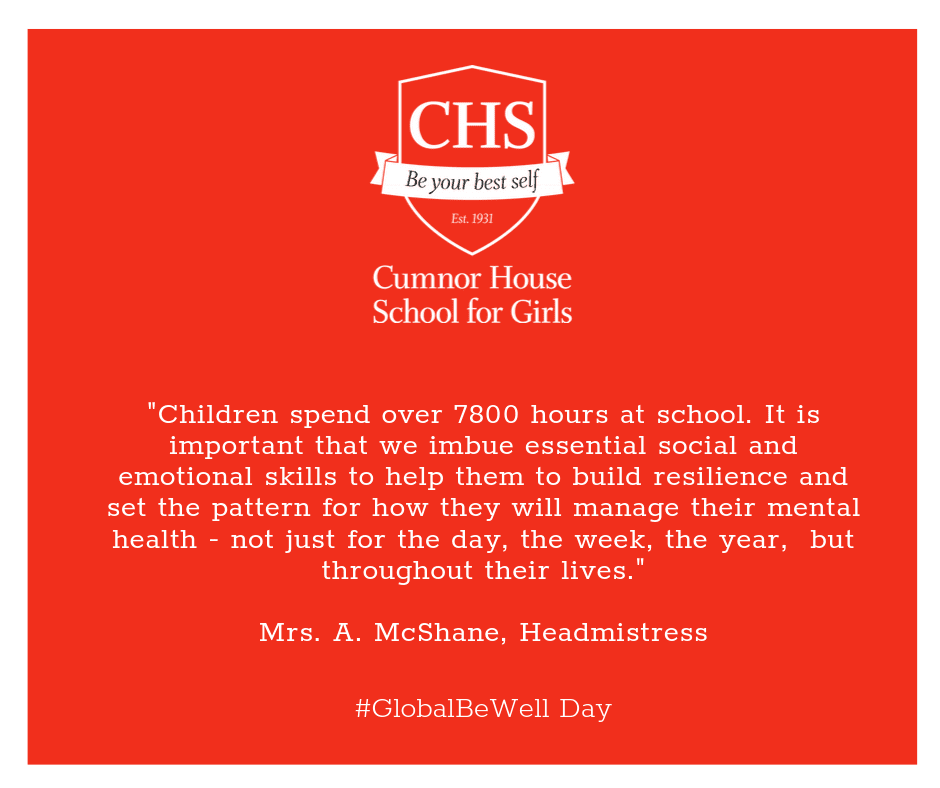 Pupils at Cumnor House School will join over 45,000 children and young people around the world on 27 September to draw attention to the vital role of mental wellbeing in education.
Cumnor House School in Purley & South Croydon will collapse the curriculum for the entire day on 27 September to mark Global Be Well Day, a worldwide event led by Cognita, the group of 73 schools of which Cumnor House is a member.
The mental health and wellbeing of young people is now one of the most pressing issues of our times. As governments around the world grapple with how to address it, x school will hold a community day of activities designed to expand students' and parents' understanding of wellbeing.
"By effectively closing the school for the day to focus solely on wellbeing we are highlighting the vital role it has in academic success. The work we're highlighting on 27th September informs and supports everything our students do throughout the year. We're delighted to be joining together with schools all over the world to mark Global Be Well Day 2019."
Published on: 27th September 2019