There are many other specialist clubs run for your daughter to attend at the end of the school day, some of which are included in the school fees and some are run by external providers and therefore payable as extras.
Extra Curricula Activities – Summer Term 2022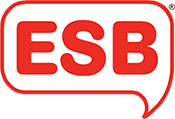 English Speaking Board
Preparing today's learner for tomorrow's world is something English Speaking Board (International) is passionate about. Its oracy assessments develop learners into articulate and confident communicators. Created with the learners' interests at heart, ESB assessments successfully support all individuals to find their voice and speak passionately about what interests them. The essential life skills developed impacts them beyond the classroom, boosting employability and unlocking their potential!
Sport – Girls Sport
Drama – Girls Drama
Creative Arts – Girls Creative Arts