Year 8 Geography Field Trip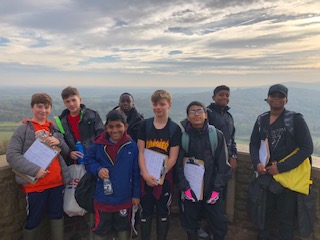 Juniper Hall Field Trip - By Lucas
On the 5
th
 of 
November 2018 my fellow classmates and I went to Juniper Hall on Box Hill. The target of our day was to understand and investigate a micro climate, we went to four completely 
different
 locations including cow slip bank, coppiced 
woodland
, viewpoint and woodland east view point. 
During our time at J
uniper
 H
all we collected a 
series of data, 
e.g
:  wind speed, light intensity and air humidity. We documented and 
measured every piece 
of  
the data we 
needed to
 use.
On our walk to the different locations we were shown and told very 
interesting 
and useful 
pieces
 of information like why Box Hill was called Box Hill, it is called Box Hill as loads of box trees and box bushes grow on the hills.
Published on: 19th November 2018