Weekly Message from Mrs McShane, 11th June 2021
A Message from Mrs McShane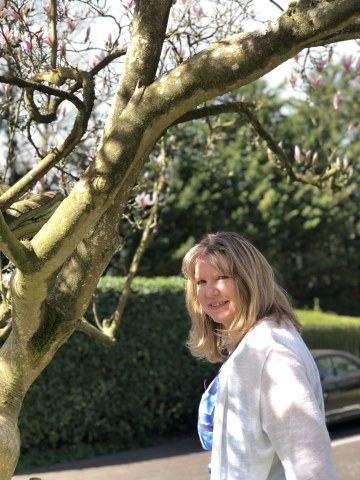 What a glorious week the girls have returned to and they have really enjoyed being able to play in the sunshine and have all the space on the field on which to play.
I think you will all agree that the front of the school looks super and our lovely Zecir has spent many hours preparing the ground, laying the grass and planting the flowers. I ask you therefore, that when you are driving through to be careful and not to drive on the grass and flowers.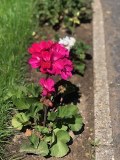 I was delighted to go with Loveleen – charities' prefect, Anoushka and Aleena – Head and Deputy Head Girls – to Purley FoodHub to deliver the very generous donations that you sent in prior to half term. Thank you, your generosity does make a difference to local people. Please see the report written by the girls later in the newsletter.
The girls had an exciting day on Wednesday with a photographer in for the day taking photographs for the website and other marketing material. The girls were very cooperative as we endeavoured to really get a feel of the school through a reportage style of photography. I am looking forward to seeing the end results.
This week the girls have been completing their GL assessments, Progress in Maths and Progress in English. These are not tests that the girls can revise for and really are tools for us to measure your daughters' progress. We will share results with parents in the form of the standardised scores in your daughter's report. If we have any specific and significant concerns, your daughter's form teacher would contact you directly. As a school, we use this data to inform our teaching and to track your daughters' progress.
As the country emerges from the strict lockdown, there are more families able to attend special events. We are happy to support this but due process must be followed. If you are planning for your daughter to miss any school, then a "Request for Absence" form must be completed and signed off by me. It is not sufficient to just email the class teacher. We have very strict protocols to follow regarding pupil absence, please help us to adhere to these. Thank you for your cooperation with this.
Please note a change to the calendar, due to staffing constraints at the Bushcraft Company, the Bushcraft Day for Reception to Year 4 has had to move from Monday 21st June to Thursday 24th June. We have a great deal to look forward to including A Look at Learning, Leavers' Play and Prizegiving and we are hoping that the announcements made on the 14th June will not impact our plans for these events.
Many thanks for your continued support through these still complex times.
Amanda McShane
Published on: 14th June 2021