Top 50 Prep School for Cricket in The Cricketer 2019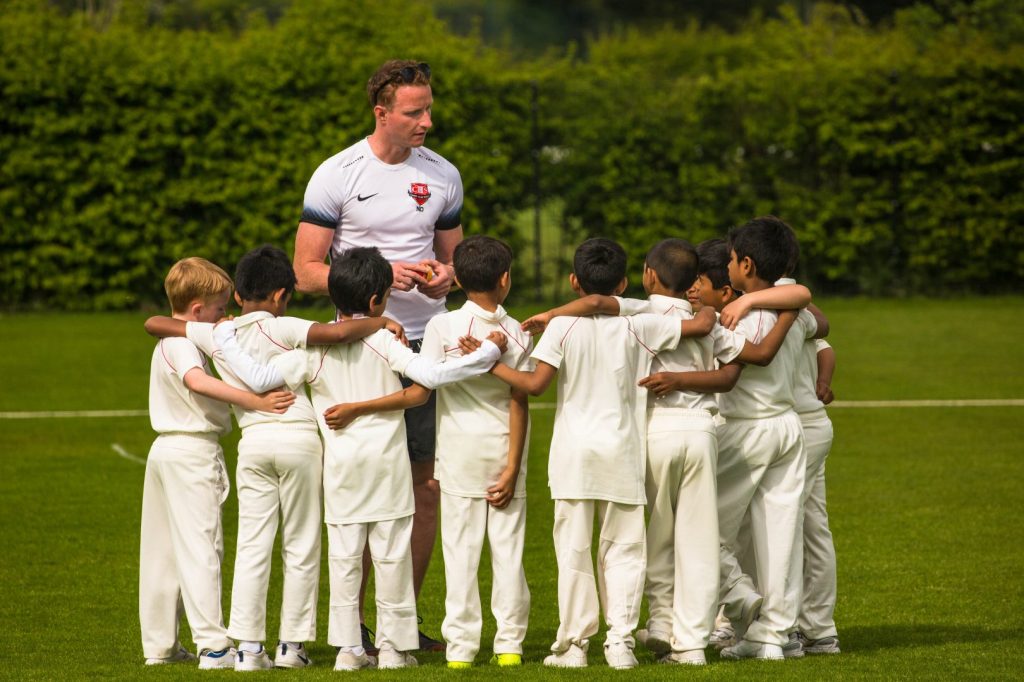 Top 50 Preparatory School for Cricket 2019
Cumnor House School, featured in Top 50 Preparatory Schools for Cricket 2019 by The Cricketer.
Awarded every year to Secondary Schools, and for the first time in 2019 to Junior and Preparatory Schools, the prestigious cricketing publication have included Cumnor House School in its Top 50 Preparatory Schools for Cricket in the UK.
Following an exhaustive process which saw more than 350 schools submit entries to be included in the guide. All entries were judged against an extensive set of criteria, with all the chosen schools having outstanding facilities, fixture programmes and coaching.
The Cricketer magazine editor Simon Hughes commented: "This is a superb publication that serves both as an informative guide and as a tribute to all those teachers and coaches out there who are nurturing the talents of future club, county and international cricketers. I have been lucky enough to visit a number of school matches this summer, and am pleased to note that the standard of cricket, coaching facilities and enthusiasm for the game has been as high as I can recall. "The competition to be included was fierce and plans are already in place to provide more in-depth coverage of schools' cricket next summer.
"Congratulations to all of the schools included and please keep up the good work."
Cumnor House School
"Sport and in particular Cricket runs through the DNA fabric of our school. This is represented in the schools continued success in both county and national competitions, where we consistently compete against much larger schools; this is testament to the exceptional attitudes of the boys and on-going provision provided by the school and coaching staff."
Mr R Brotherton, Director of Sport, Cumnor House School for Boys
"Throughout my career in education, I have worked with over 70 schools in collaboration with Youth Sports Trust and many local authorities and it is no surprise that Cumnor House are producing such high quality sporting outcomes in cricket and many other sports. The PE department at Cumnor House is by far the most dedicated and professional set up I have witnessed at this age range and it makes me extremely proud to see the hard work of both staff and boys recognised in such a prestigious list, alongside other excellent sporting schools."
Mr Daniel Cummings, Headmaster, Cumnor House School for Boys
At Cumnor House School, pupils start their cricket training in the summer term with daily cricket sessions timetabled across the school year groups and have regular matches during the term with independent schools across South London, Surrey, Hampshire and Sussex. The fundamental skills of cricket are introduced in the pre-prep school using soft balls and modified equipment, and the boys start competitive fixtures in Year 3. From Year 4 onwards the boys are introduced to hard ball practices and fixtures. In most year groups the school fields four teams and the A teams from U9 level up take part in several tournaments as well as annual cricket tours, both at home and abroad. The eight outdoor nets at the games field as well as the AstroTurf at school are frequently used by all age groups and teams. The majority of our A,B & C team players play for club, county district or full county age-group teams
Notable Results
In 2018, scoring 283 for 4 off 20 overs against St John's, Leatherhead.  In 2018 Cumnor House won the U13 Surrey Cup for the third successive year and made it through to the top four prep schools Nationally at U13 level.
In 2016 the school was crowned Surrey Prep Schools winners at U13 and U11 level – four different centurions shared a total of 11 hundreds
2017 & 2018: U13 Surrey Cup Prep School Winners, U13 National Prep Schools Finalists. U11 National Schools finalists.
2016: U13 Surrey Cup Prep School Winners. U11 Surrey Cup Prep School Winners.
2015: U13 Surrey Cup Prep School Runners-Up, U11 Surrey Cup Prep School Winners
Published on: 22nd November 2018