Miss Edwards, Weekly Message 21st May 2021
Dear Parents
With only a week until we break up for half-term it seems that the academic year has flown by and the boys will soon be moving to the next year group in the school or pastures new. With this in mind we have put together a number of online meetings this term for specific year groups where the transition to the next year group is quite an important one.
Tuesday 15th June Year 2 to 3 'Transition Meeting' from 6.30pm with Mr Bolton
Monday 21st June Year 4 to 5 'Welcome to the Upper School Meeting' from 6pm with Mr Jones
Tuesday 22nd June Reception to Year 1 'Welcome to the Lower School Meeting' from 6.30pm with Mr Bolton
Monday 28th June '11+ and 13+ Future Schools Evening' for our current Year 5 and 7 parents only from 6pm with Mr Jones
Teams links for these meetings will be sent via Cognita Connect
Of course, we always offer the opportunity for our parents to join us at the very beginning of September to learn more about the specifics of teaching and learning for every one of our year groups to meet the team, meet the form teacher, discuss the daily routine, the curriculum, equipment and other such subjects and this will continue. We will publish those dates at the end of this term.
On Thursday a selected group of Year 3, Year 4 and Year 5 pupils visited Harrow School after an invitation from Mr Mark Ramprakash, Former England Test and ODI batsman, now Head of Cricket at Harrow. The boys were accompanied by Mr Jones and Mr Brotherton and enjoyed a bespoke tour and took part in a net session coached by ex- professionals. This was a brilliant experience for our boys and an opportunity for them to tour the school and see the incredible facilities that Harrow School has to offer, even if Harrow is not considered their primary school of choice. I do know that the boys were extremely impressed with the school site, however, their favourite part of the day was lunch – which I hear was very good!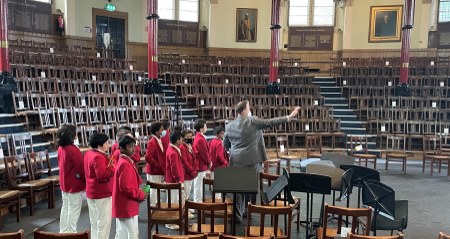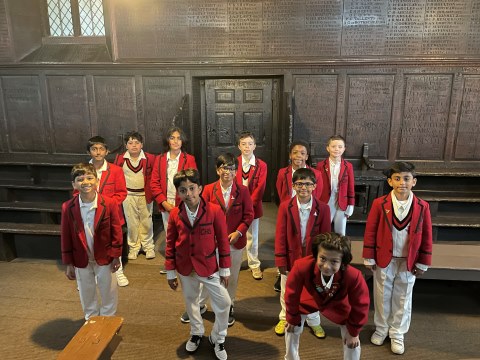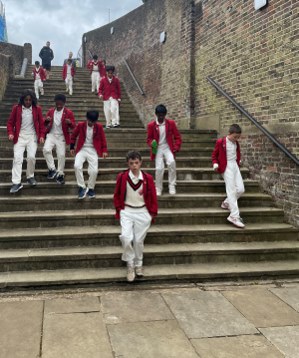 Although government guidance has suggested restrictions can be lifted in schools for secondary age pupils and staff we will be asking that our staff and Y7/8 pupils continue to wear face coverings in all communal areas inside with the exception of their own classrooms. All pupils and staff will continue to wear face coverings on school transport. Year 7/8 pupils and all staff are continuing with twice weekly home covid tests.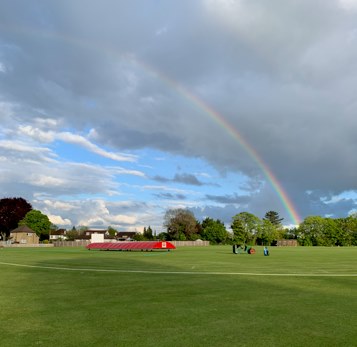 Only an hour ago was I at the sports ground to see the Year 3 sports day. Despite the weather the boys were in high spirits and it was lovely to see them in the different athletics activities. Thank you to the parents who braved the weather and were able to join us. I do hope you had the opportunity to have a cup of tea and a biscuit to warm up. I do hope that the weather improves next week for more of the year group sports days we have planned. As some of you will have seen I have broken at least two umbrellas today in the wind!
Mr Brotherton has been working hard on his prized possession, 'the cricket pitches' and I can see that they are looking superb. I am particularly looking forward to our staff v parent match next week. I hope you have put our staff through their paces Mr Brotherton!! We have also had some notable sports performances over the last week:
Ansh C (4H) 50*(31) 15/05/21 v CHS U8A

Kian M(6B) 36(46) 18/05/21 v Rokeby U11A (Surrey Cup)

Zachary B(6I) 33*(14) 14/05/21 v Feltonfleet U11A (CHS 6's Comp. Final)

Maithri G(5B) [4 for 6 off 2 overs] 18/05/21 v Royal Russell U10B
Well done, boys. To all of you for braving the weather and showing your true Cumnor spirit.
Please can I politely ask all parents to refrain from parking across the 'Keep Clear' bay on the road in front of the Boys' School. It is extremely important that we are able to keep this space clear for coaches to park safely when collecting and returning boys and staff from fixtures/trips, and for emergency vehicles where they cannot access the school through the gates. I have also received a number of requests from residents in Hamond Close as some parents have been parking across driveways and in one instance a resident was unable to collect her own children from school. Please be mindful of this and other residents in the local area. I know that parking can be difficult and so I would advise parking further away and walking a short way to the school.
I was so impressed when Mr Beattie and Ted, 4T came to visit me recently. Ted has been working very hard at school and at home to design his own town. It has so much wonderful detail in it and I was particularly pleased with the number of parking spaces he had included in his town. I also appreciated the coffee shop that he has added. Ted has also built this town using his plan and spent many hours over the weekend putting the buildings and roads together. This has been a project that a group of boys have been working on in Alpha club with Mr Beattie and I am looking forward to seeing them all very soon. Well done, Ted. It was super to see you so inspired in this task.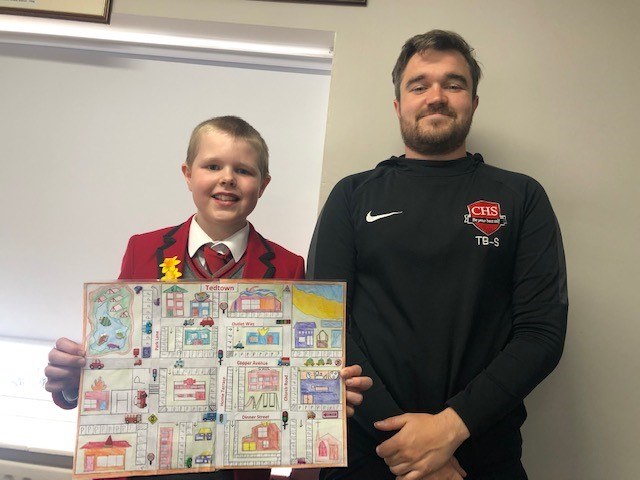 The boys have been so busy in Year 5 and Year 6 and have been studying West African music and stories. They have learnt traditional rhythm patterns using bass and tone sounds on the djembes and have combined these to create a class performance which has been recorded. Now, boys are working with friends to arrange their own djembe music.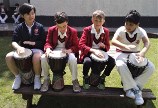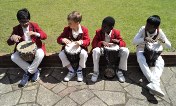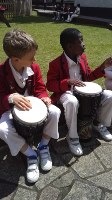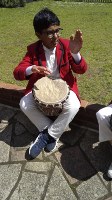 4F and 4T planted seedlings this week as part of their learning around how to promote good mental health. Mrs Turner sourced some lovely plants and pots so thank you her and also thanks to to Mr Turner for finding a spare pot when one was accidentally dropped! Many of the boys were excited to plant a variety of Lobelia called 'Crystal Palace'! I suspect that they are fans of the football team! You can see the boys at the top of the newsletter.
6T have been working on the Skeleton in their Science lessons recently. They had a test on labelling using Scientific keywords and all the boys put some really good effort in. Three boys worked extremely hard and achieved full marks in their test. Please congratulate Kaiyan, Elijah and Rohan on their excellent work both in and out of lesson time.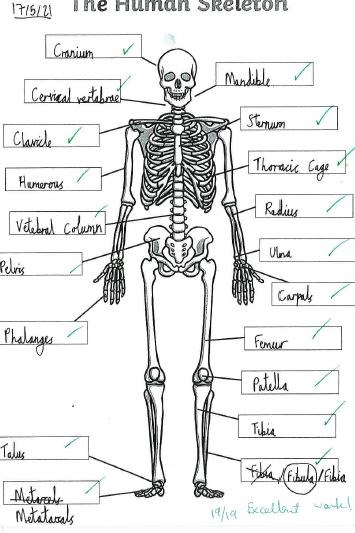 We have another busy week next week and one of the highlights is our annual charity event. You will have received a letter from Mr Jones with all the details but next Friday we will spend the afternoon at the field walking, jogging or running to raise money for our House Charities which have been decided on by our House Captains. These are very worthy charities and I hope the boys are busy collecting as many sponsors as possible. The charities are as follows:
Danes – Kids for Kids
Normans – Teenage Cancer Trust
Romans – PDSA
Saxons – Save the Children
And finally, my favourite part of the week has to be when I am visited by Year 1 and 2 pupils who have been awarded star of the week. It is not often that they are keen to me in a photo with me so I was thrilled when Mason agreed. Well done, Mason! I know you have worked hard to achieve this and I am so impressed. George and Timothy in 2C also visited for a star of the week badge and well done to you both. A special congratulations to Timothy who is now a big brother to two new sisters – a very important job Timothy – I am sure you will make a fantastic big brother. We love to share these achievements and special times in the lives of our boys and we hope they remember them for a long time to come.
I do hope you all have a lovely weekend.
Miss Edwards
Published on: 26th May 2021