Miss Edwards, Weekly Message 11th June 2021
I do hope you all had a very enjoyable half term and what lovely weather we are having. This week as we resume the second half of a very busy term our assembly focus was on Safeguarding; something which I am extremely passionate about. We have a statutory duty to make sure that our children understand how to keep themselves safe whether at home or at school. The NSPCC has excellent resources for parents and professionals and this is something that I have shared with the boys this week.
In the Lower School we shared the story, 'Huge Bag of Worries' by Virginia Ironside. The focus is on a girl who has a number of different worries, many of which we have all had at some time in our lives, and she is not able to share these with anyone. The worries build up and feel like a heavy weight – beautifully described as carrying a huge bag of worries with her wherever she goes. Later in the story a kind person helps her to sort out these worries and work out which ones are small enough to let go and which ones need attention. We all need someone we can trust and share things with and it is important that the boys have this too. I am confident that our boys know that we care and there are many staff in school who can listen and help. In the Upper School we focused on a slightly different story, 'The Boy Who Built a Wall Around Himself' by Ali Redford. This exceptionally powerful story tells of a boy who did not know how to share his feelings and created barriers instead of bridges. Special people in our lives like our parents, teachers and friends can help to break these walls down.
In 2C this week the boys have been using the new outside playground equipment to compare the mass of Eddie the Teddy, and then weigh him in grams. It is such an important part of learning to carry out investigative activities like this and as we all know boys learn far more by doing!
Before half term 8JB created some fantastic monoprints of George Floyd whilst studying portraiture. Below you can see creations by Tavian, Tynan, Harry, Daniel, Kyle, Freddy and Ishan. I visited the boys during this lesson and was so impressed with their attitude and maturity when working on this.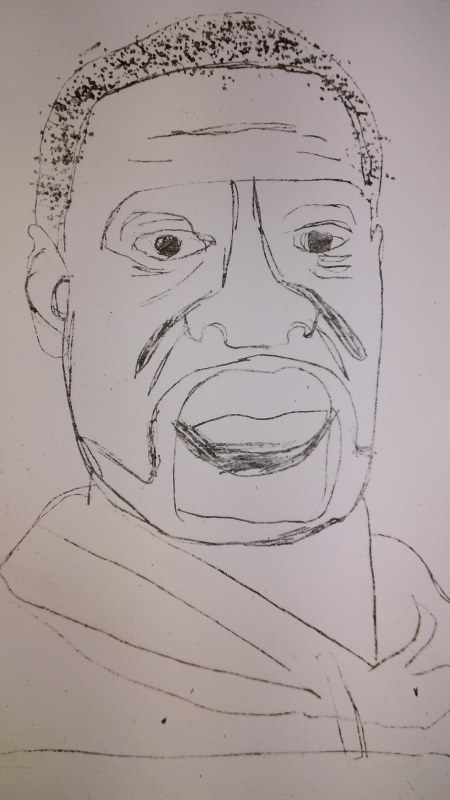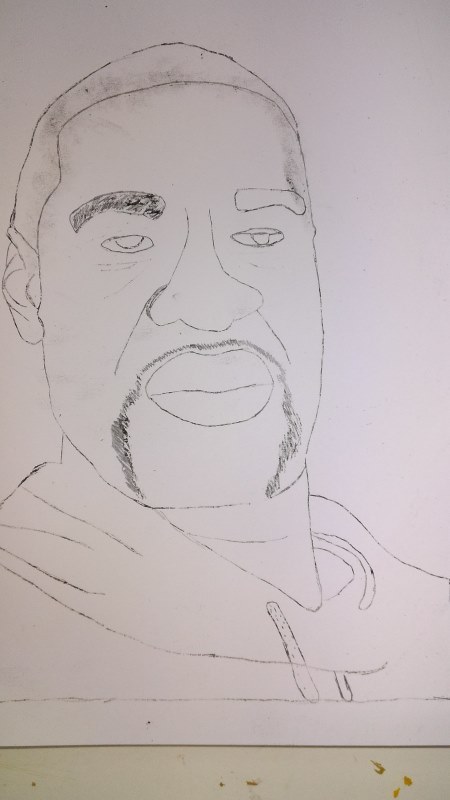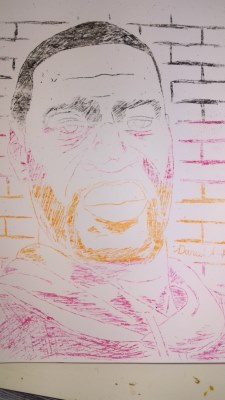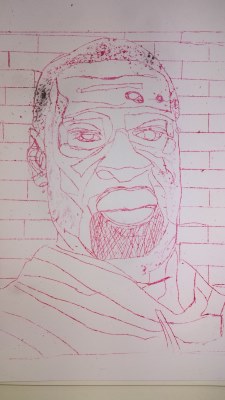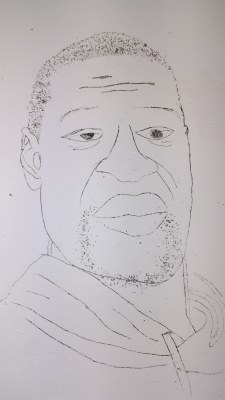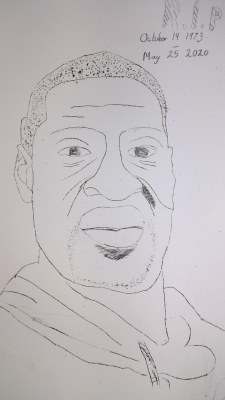 On Tuesday Year 7 took part in a day trip with a twist. The Amazing Race was a concept we introduced a few years ago to develop team work, problem solving and leadership. In teams of five the boys navigated their way around the Surrey Hills following a series if clues with the teacher taking the back seat. I attended the Amazing Race London two years ago where my team raced around the capital from landmark to landmark and I am proud to say we reached the final destination first – much to Mr Brotherton's disappointment.
Although the boys enjoyed the day and had such fun we also know that they will take much more away with them for their future development. Not all learning needs to take place in the classroom.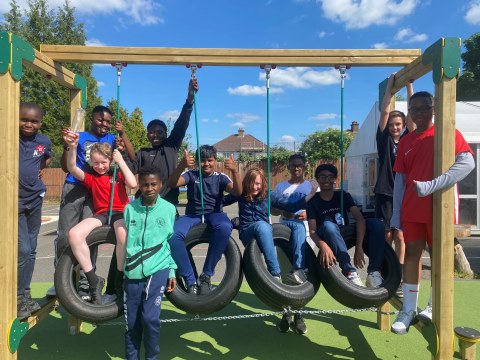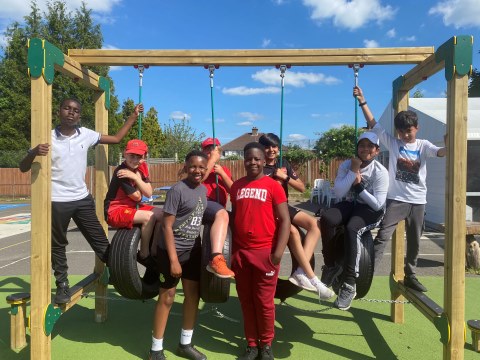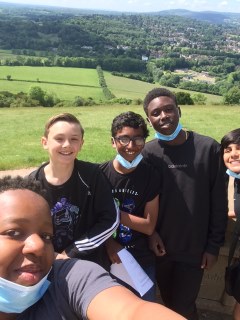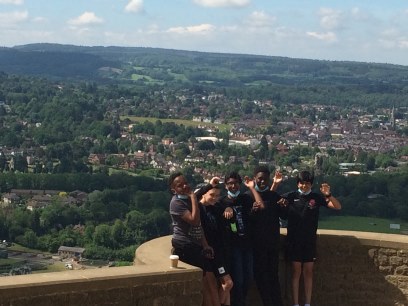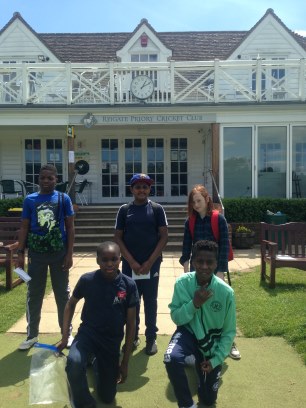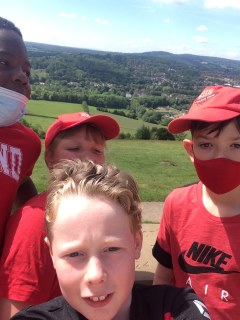 As I write this I am eagerly awaiting the safe return of the Year 5 Bushcraft Adventure. The boys have been away since Wednesday and Mr Turner has kept me up to date on how they are getting on. The boys were very excited and didn't get very much sleep on the first night which I think then resulted in a very good night's sleep on the second evening. I would like to thank Mr Turner, Mr Battams, Mr Beesley and Mr Vijay for taking time out of their own busy schedules to attend the residential and make it such a memorable occasion for the boys.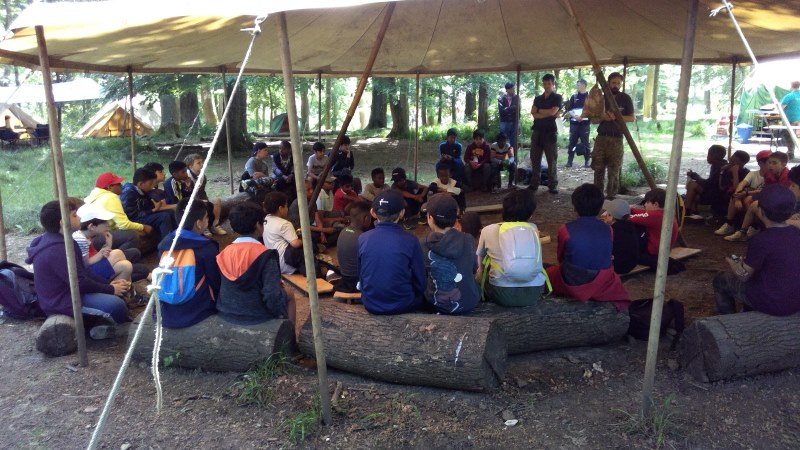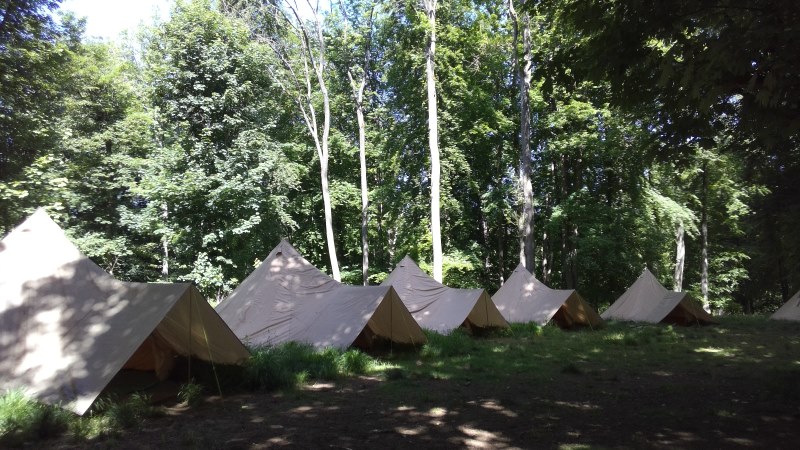 We are also very much looking forward to the inaugural 'Cumnor House Picnic' on Tuesday 15th June. The boys will walk up to the field during their lunch break to enjoy a picnic lunch with their peers and teachers followed by outdoor activities. Unfortunately, on this occasion, parents will not be able to attend this event as it involves boys from Reception to Year 8. As the measures are eased over the next few weeks, we look forward to welcoming you on site to support more of your son's endeavours.
Finally, I would like to remind you of some key dates for your diaries for the coming weeks.
Virtual Public Speaking Competition Final – Monday 14th June at 6pm
Year 2 to 3 Online Transition Event – Tuesday 15th June at 6.30pm
Year 3 Trip to Kent Life – Wednesday 16th June
Year 4 Trip to Hampton Court – Friday 18th June
Reception/Y1/Y2 Sports Days – Friday 18th June
Please do join us on Monday evening for the final of our public speaking competition for the boys from Year 1 to Year 8. We will have some special guest judges joining us. I also look forward to seeing many of you at our transition events and sports days.
Have a lovely weekend.
Kind Regards
Miss Edwards
Head of School
Published on: 14th June 2021