House Music Competition 2018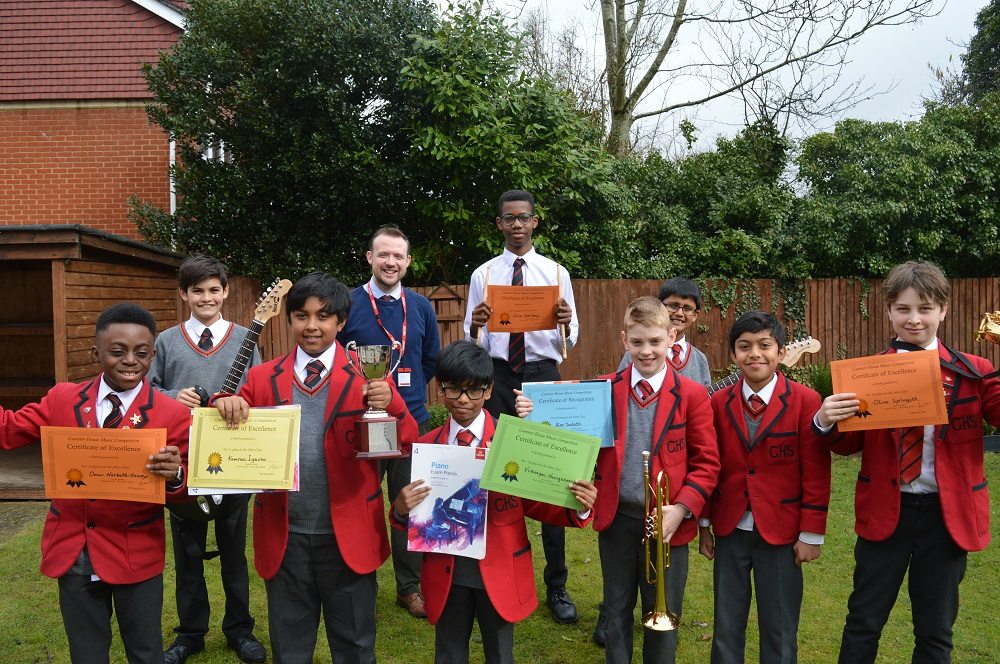 Bronze, Silver & Gold Winners Announced!
Congratulations to all the instrumentalists that reached the final of the House Music. It was an excellent competition this year with almost 300 performances. From one boy who has never received music lessons to Gold Class finalists of grade 8 standard, everyone involved performed very well.
Our guest adjudicator Mr Gerard Holden, Head of Music at The Cedars School commented: "I was impressed with the standard of music at Cumnor House. Some of the gold and silver finalist's performances were truly inspirational; a real testament to the excellent running of the school and teaching staff, two of whom, we share. Mr Sizer has clearly helped to create a wonderful nurturing environment and the results were on display in abundance. It is reassuring to know that The Cedars is an option for your boys and I sincerely hope we stay in touch".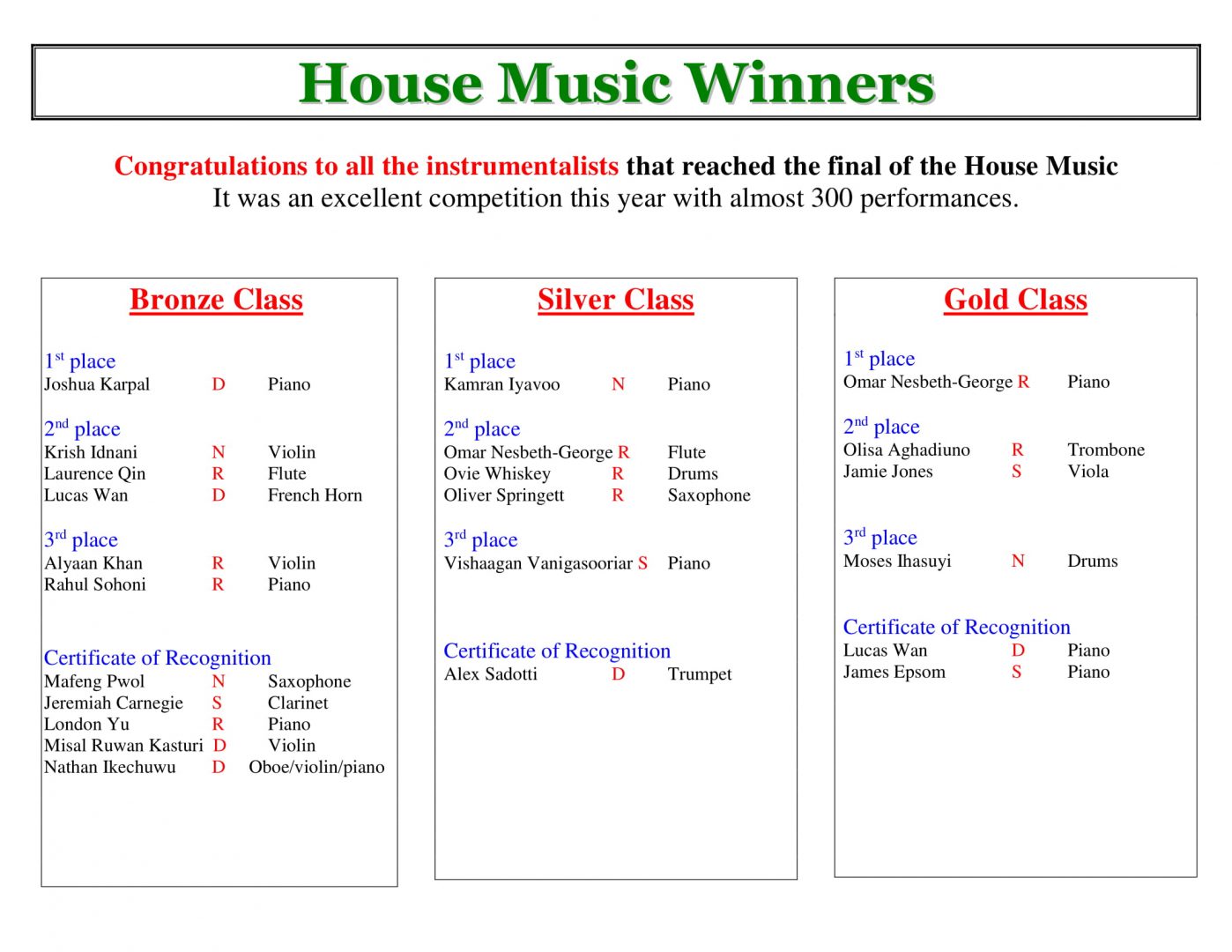 Published on: 19th March 2018