Head's Weekly Message – 7th May 2021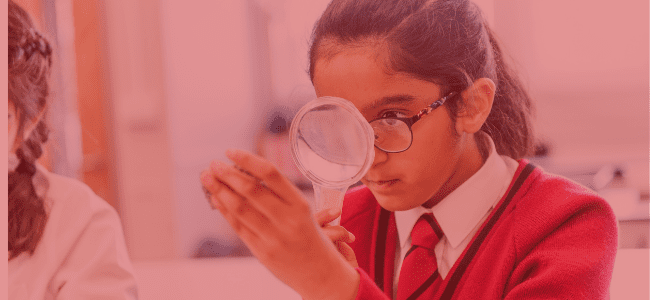 There is an air of optimism at the moment, looking forward with eager anticipation to some of the events that really benefit our children. The Reception girls are back to FOX learning, sports matches against other schools are able to take place and we are looking forward to a Maths workshop, a STEM day, a Bushcraft Day and the residential trip for Years 5 and 6. We are planning for Sports Day, the Leavers' concert and Prizegiving; and also making plans for events to take place next academic year. I would state that the girls never ceased to be cheerful and optimistic even through lockdown, they demonstrated acceptance and resilience that this would all pass. I really admire that childhood acceptance and ability to trust and to persevere.
We had a visit this week from Mrs Nicola Lambros, our Director of Education, and she was delighted to be able to take a walk around the school and see the teaching and learning in action. I was delighted that she found the engagement of the girls to be outstanding. She was very impressed with the way the children expressed themselves, voicing their ideas and opinions with eloquence and confidence. This pleased me enormously as this has been a school focus, ensuring that the girls are able to speak out. One of my anxieties over lockdown was that the girls would lose this, but through the skills of our teachers, I can safely say that the girls' oracy skills are still very strong. I believe that this is such an essential life skill, I want our girls to be able to present themselves well as adults, so it is imperative that we teach them how to do it now, as children.
"Speak clearly, if you speak at all: carve every word before you let it fall"
Oliver Wendell Holmes
Mrs Amanda McShane
Headmistress
Published on: 10th May 2021