Head of School, Miss Edwards Weekly Message
As we approach half term I would like to take the opportunity to reflect on some of the wonderful things we have achieved over the last 5 weeks. This week our focus was 'Children's Mental Health Week' and I would like to thank the teachers and parents for embracing the many exciting activities. Special thanks to Mr Bolton, Mr Jones and all the staff for making sure that this was an important part of our curriculum.
I started the week by sharing a very special story in our Lower School Assembly. Ruby's Worry by Tom Percival highlights the importance of sharing our worries before they become too big. The boys enjoyed this and began to give their own advice during the assembly. 'I share my worries with my teddy,' Leo told me. When I suggested that they could draw or write about their worries and send them to me some of the boys seemed concerned that I would have too many worries! This shows real empathy and the caring nature of our lovely boys.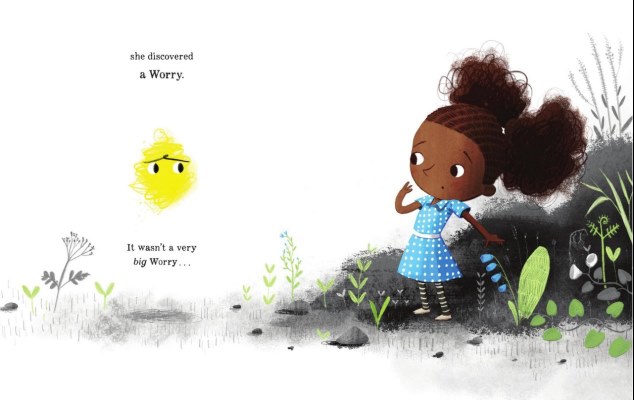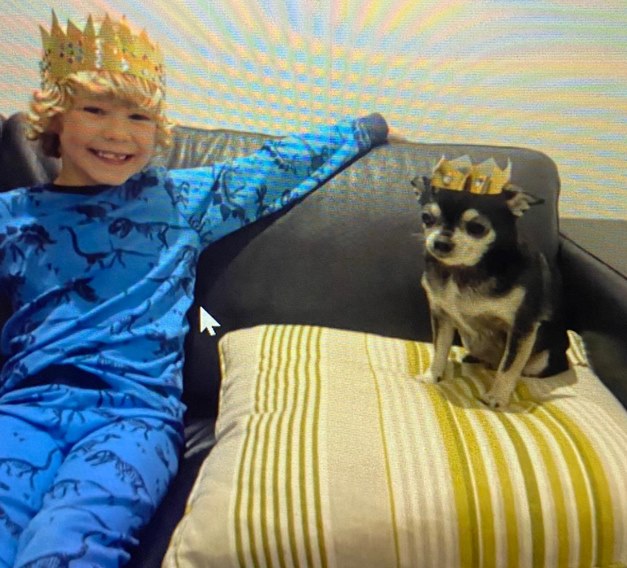 Henry, 1S and Herbie, also 1S!
As you will all know I am always super excited to see your pets in our Teams calls and I was delighted to see Henry and Herbie both wearing their crowns. What super crowns they are, made by Henry with some help from Herbie no doubt!
I have been inundated with some great tasks and would like to highlight a few below. Mr Brotherton's form class were tasked to make something which 'represents them' . You will see that Mr B opted for a top trump card of himself! Great work! I was also impressed to see the fantastic mindful doodles from 3G and Devansh's T Shirt is amazing. I hope that the boys enjoyed their week of activities and were able to spend some time away from their computers. It is so important to boost our mental health as this has great impact on our studies.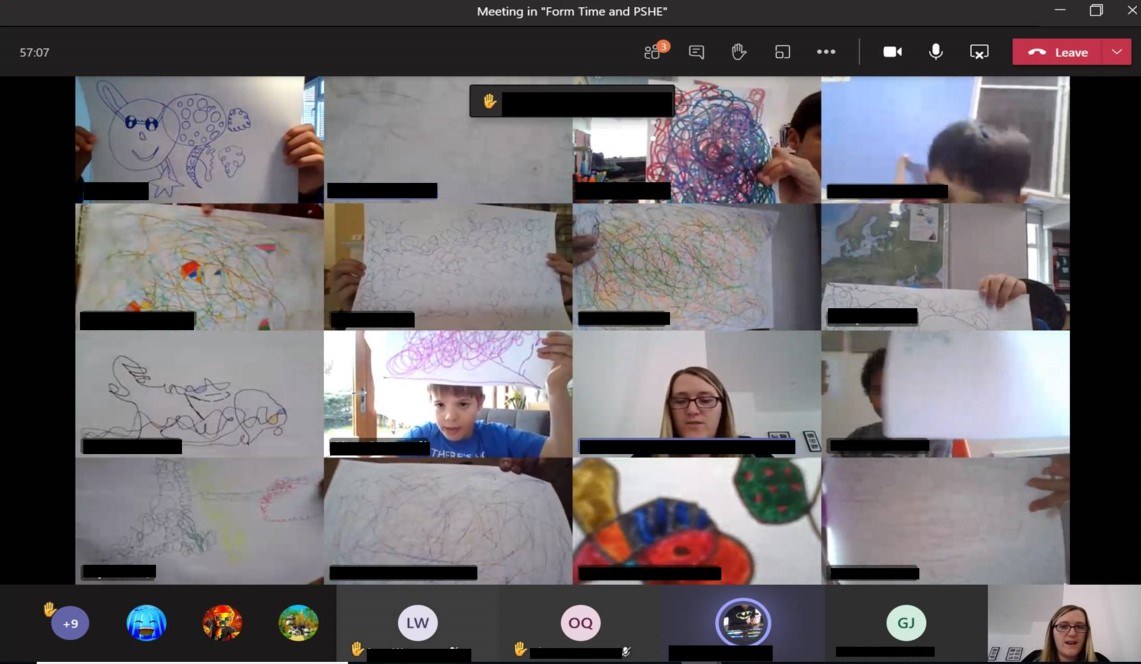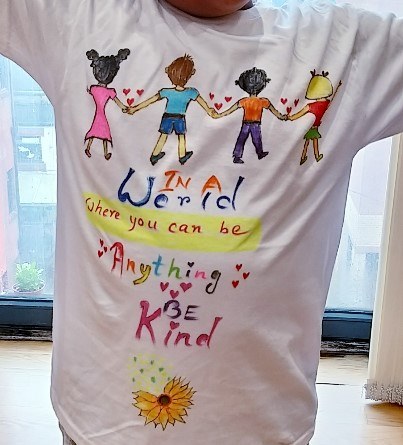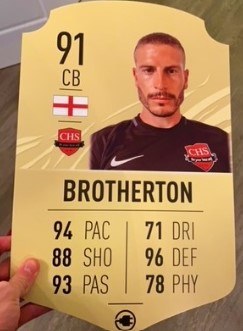 From mindful meditation to baking to strava runs from Kian and London, 6B. I am amazed at the number of activities the boys have taken part in. They have really embraced the opportunity to improve their mental health through creative and expressive tasks. I have enjoyed the array of creative tasks and particular liked the look of London's doughnuts.
We have now completed our run of online workshops to support parents with Seesaw, Teams and Notebook and if you were unable to attend recordings will be available on Cognita Connect. It does seem that the boys are now very confident with the technology we are using and we will review the timetables and provision over half term with a view to making improvements where necessary.
Thank you for your feedback through the online workshop survey, after half term we will be putting a programme of parent sessions together to support different areas of the curriculum. Please do remember to complete the Voice of the Parent survey which closes shortly. I will be reviewing the results of the survey soon and will communicate areas for development in the coming weeks. I am committed to taking on board the views of all our parents at Cumnor and to work to make sure that we can give the boys the best possible start to their education.
Kind Regards
Miss Edwards
Head of School
Published on: 9th February 2021