Cumnor House School for Boys and Kindergarten Shortlisted for Independent Prep School of the Year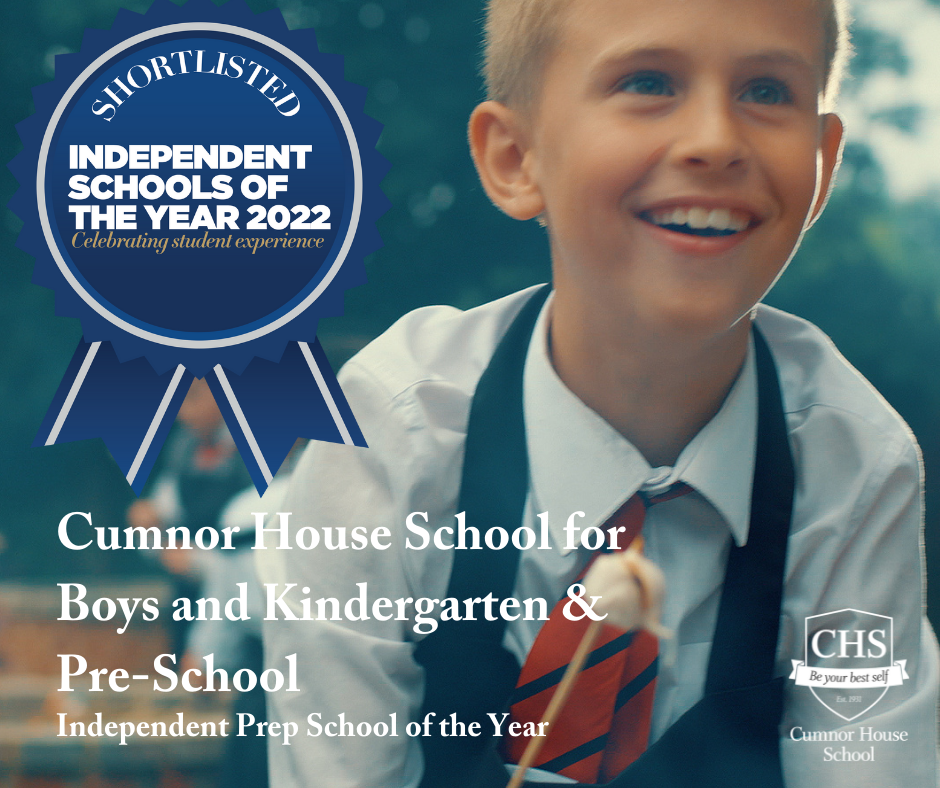 It is with great excitement that we announce that Cumnor House School for Boys and Kindergarten & Pre-School has been shortlisted in the Independent School of the Year Awards 2022, in the category of 'Independent Prep School of the Year'.
We are particularly delighted to be recognised in this way as our submission focused on our very clear approach to pupil wellbeing as the foundation to both academic and future successes.
We were able to describe how our focus on pupil mental health is deeply embedded within the school, with initiatives such as AS Steer, a pastoral tracking system, used to provide careful, personalised support where it is most needed. We mentioned our Nuture Group Champions who work with children to deliver strategies to support positive self-esteem and confidence. Our Wellbeing and Mental Health First Aid Champions work closely with pupils to support conversations and use techniques that encourage confidence and a resilience to learn. We listed our many and varied mindfulness clubs, from mindful Lego to mindful yoga. We are lucky to have a staff body that contains trained Art and Lego therapists who are able to support children suffering bereavements or more complex family issues.
We were proud to describe the school as a happy place to be, for staff as well as pupils, and how important it is to us to feel that we are a community, supporting one another, with the children's best interests at heart.
Ultimately, our submission focused on how we, as a school, are dedicated to ensuring that our pupils achieve highly, but do that in a way that means they emerge as happy, healthy individuals with the world at their feet.
We can't wait to hear the full results in October.
Published on: 7th July 2022