By Royal Appointment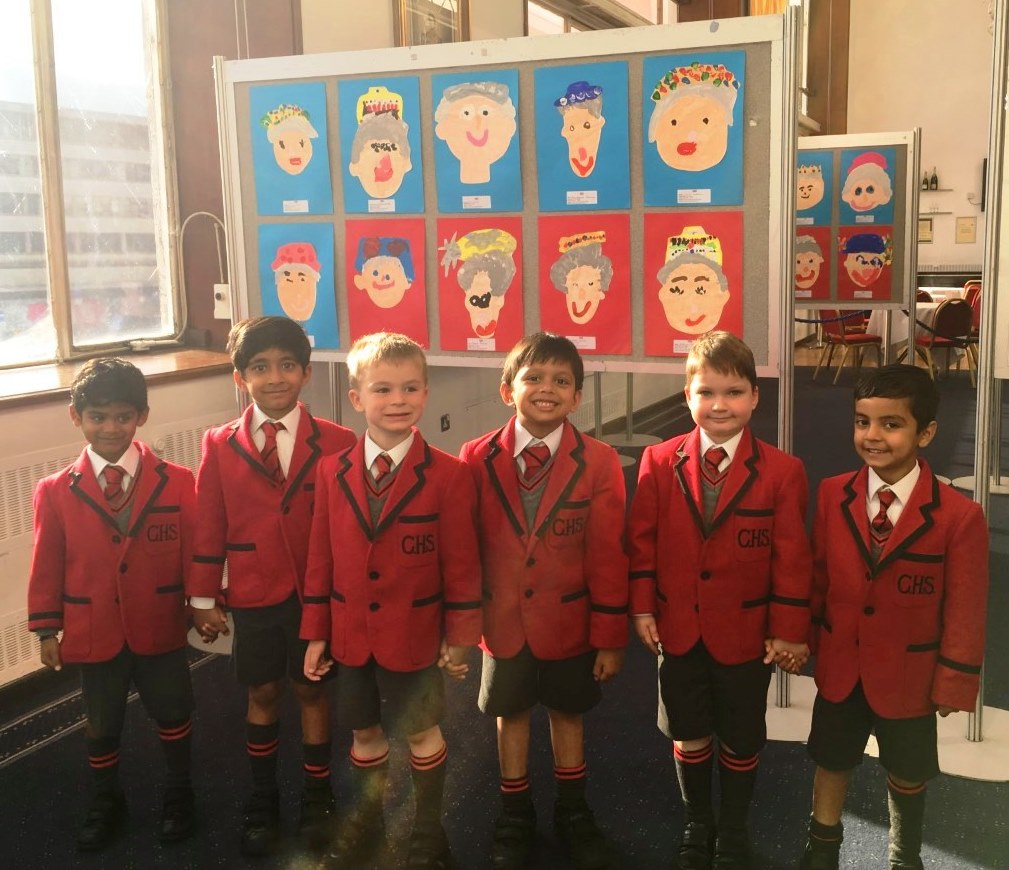 On Thursday 30 June, six of the Reception boys and three members of the Reception Staff were invited to the Fairfield Halls to meet some very special visitors and to talk to them about the portraits of the Queen that we had painted and that are on display in the gallery.
The boys looked very smart in their school uniforms and they were wonderful ambassadors for the school. They received lots of favourable comments about their good manners and appearance.
The sirens of a motor cycle escort heralded the arrival of the special guests. The boys waited patiently as other members of the public were ushered to one side and the Earl and Countess of Wessex, the Mayor and other dignitaries approached. Prince Edward and his wife, who was wearing a lovely red dress, chatted to the boys who conducted themselves like polished professionals. They were able to answer questions about the portraits and our Grandparents Royal tea party. The Countess of Wessex was interested to hear that we had sung Happy Birthday to the Queen really loudly so that she would be able to hear it at Buckingham Palace. She told the boys that her Majesty, the Queen, had wondered what the noise had been!
The Earl and Countess of Wessex were very generous with their time and showed genuine interest in the boys and the portraits, eventually leaving with only minutes to spare before their concert was due to begin.
Well done, Raza, Oliver, Kieran, Maithri, Mark and Zain! We are very proud of you all! It certainly was an evening we will all remember for some time!
Mrs Collins
Published on: 5th July 2016