Bromley Festival 2018 (Report)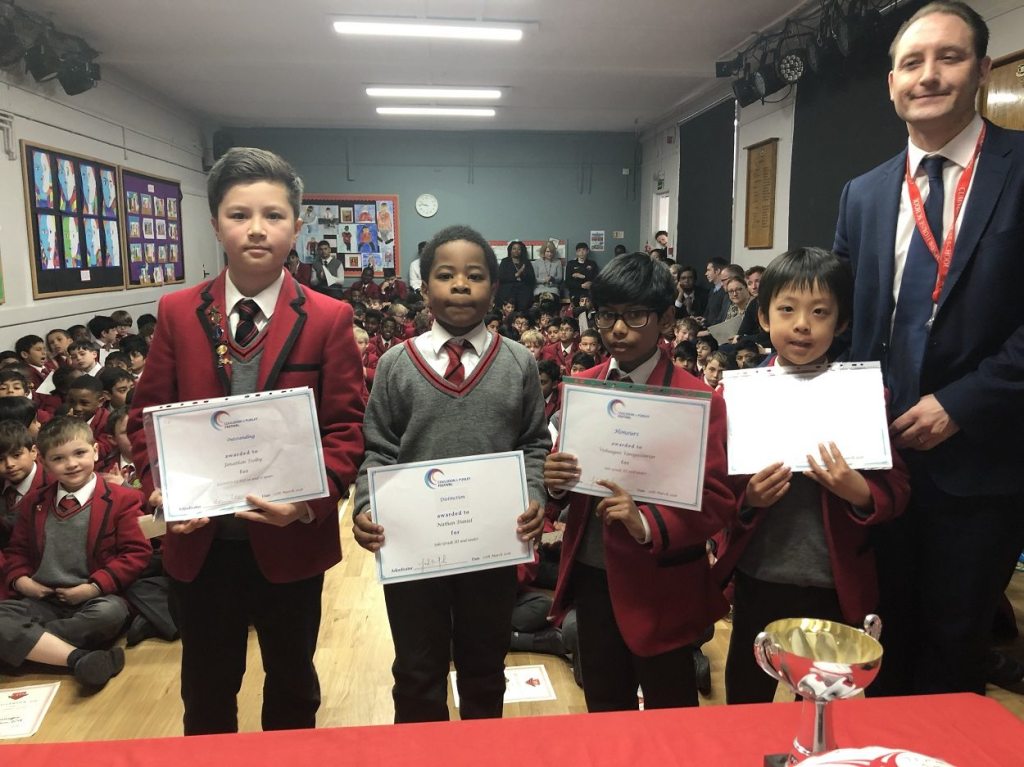 Training Choir has been preparing two pieces for Bromley Festival for the entire term! Finally, competition day arrived on Friday 9th March. We had a big rehearsal leading up to the day to make sure we knew our positions as well as our music. On the day itself, we all battled the Friday traffic to travel across to Bromley High School where the competition was taking place.
We had believed we were going to sing second so it was a shock when we were announced as the first performers! We got straight into our positions and off we went. Our first song was Those Magnificent Men in their Flying Machines which we thoroughly enjoy singing. The adjudicator commented on how clear our words were and enjoyed our use of percussion instruments. To contrast this lively song, we next sang The Osprey, which is a beautiful song about the majesty of these endangered birds. This song showed off our quiet singing as well as our clear declamation in the final verse.
Overall, we had some fantastic comments and the boys had a great time. In addition to some wonderful singing and an enjoyable evening, the Choir set a brilliant example in their behaviour and I am thoroughly proud of them in all regards.
We came second to Blackheath High Junior School who sang a great set of songs with precision and enthusiasm. We were only 2 marks behind them though, so next year perhaps we can bring home the trophy…?!
The Choir has worked super hard and I was so impressed with their performance. They were a pleasure to take out and represented St John's well at all times. Bravo Choir!
Published on: 4th April 2018