Spotlight on English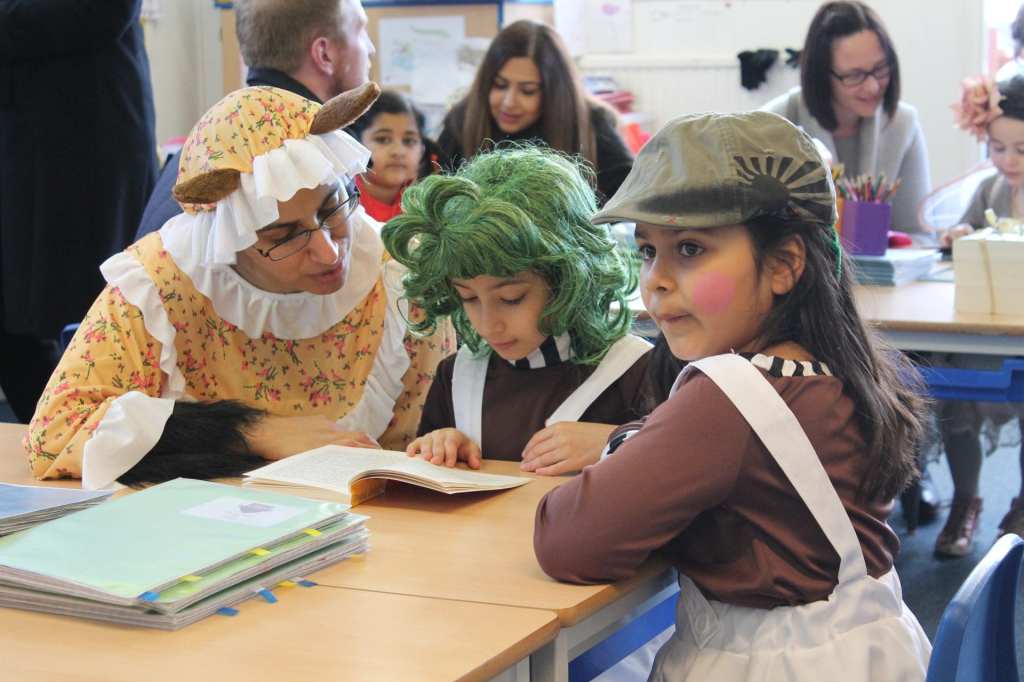 In 2018-2019 academic year, English lessons across the school embraced a new text-based curriculum. The girls have thoroughly enjoyed traditional stories like Jim and the Beanstalk, to classic texts like The Tempest and The Iron Man and wordless books like The Arrival. Vocabulary, Comprehension, Grammar and Spelling have all been enriched and deepened by this approach. The younger girls have also enjoyed sharing their books with a wider audience and Year 2 shared the Great Fire of London with residents from Wilhelmina House.
World Book Day was a highlight and the girls made an enormous effort to dress in their favourite book character and carry around a book all day for the Stop, Drop and Read sessions. Each class also studied a text for the day, where they immersed themselves in a story for extended English lessons, capturing the scope of a short story and engaged with the various activities that were sparked by the text.
We are enormously grateful to the PTA who have contributed hugely to the revamped library. The girls have really appreciated the welcoming space, seating and book displays and classes have used it weekly for their class reader lessons. Year 1 and Year 5 girls have had the opportunity to enter ISA competitions for Writing and Handwriting and we are especially proud of Aishani who won the Vote of Thanks at the Public Speaking Competition. In the Poetry Competition, many girls had their poems published which was especially pleasing. Overall, at Cumnor House School for Girls we are thrilled to be offering an enriched, engaging Literacy Curriculum, with great plans to develop a vibrant reading scheme in the Pre-Prep this academic year.