How music benefits children in education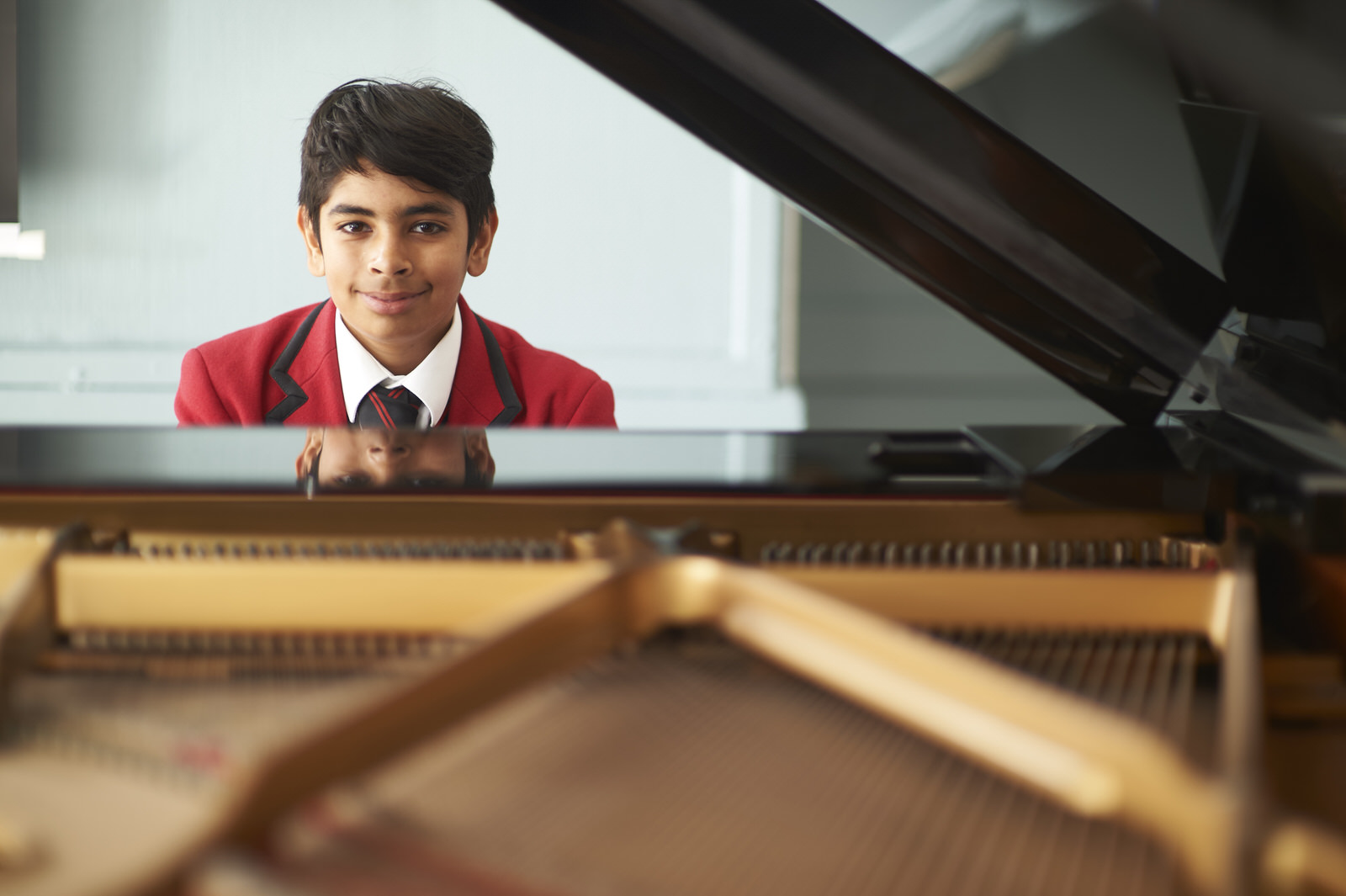 Music and sport are two subjects that we hold with very high regard at Cumnor House School. We believe that the skills learnt in these lessons far exceed the subject in hand. Music is something that every child can enjoy regardless of their level of skill and in this blog, we are going to talk about how music benefits children in education.
Discipline
Learning to play an instrument, read music, sing in a choir or follow a conductor involves practice and plenty of it. Discipline is a skill that will benefit a child for their whole life, it will not only help with their education but their health, career and even social skills.
Language and reasoning
Studies have shown that children who have participated in musical lessons develop the areas of the brain related to language and reasoning. The left side of the brain is better developed with music, and music lessons can help imprint information on young minds.
Memory
Practising a piece of music or even a simple scale requires young music students to memorise patterns, sounds and shapes. When performing with sheet music they are still using their memories to remember the tempo and details of the tune. Developing a good memory will be useful throughout life's challenges.
Creativity
Music is a creative art, it allows children to express their feelings through something other than words, encouraging a deeper exploration into their creative skills. Encouraging creativity and expression is beneficial for their mental well being and also in other creative lessons. Creative thinking also encourages problem-solving and encourage students to think outside of the box.
Teamwork
Playing an instrument doesn't just require the self-discipline of working and practising independently, there is also a huge element of teamwork when playing in an orchestra or performing in a choir. Learning and listening to other members allows children to get used to working with others to perform something as a unit rather than focus on the individual.
Confidence
Performing is a great way to build confidence in students, it is a way to enable them to face fears and become comfortable in front of groups of people. This will benefit them in the working environment and develop confidence which needs to be nurtured and developed over time.
Music is key at Cumnor House, we encourage our students to take music lessons and it is a key part of our curriculum. We arrange performances, competitions and run a range of extracurricular activities to inspire young people to develop their musical skills. We are aware of the fact that music is beneficial for all aspects of a child's education and beyond.
If you would like to learn more about how we involve music into our everyday school life here at Cumnor House School, you can request a prospectus here or pay us a visit at one of our open days to experience the school for yourself.