How do we prepare children for a digital world when technology changes so fast?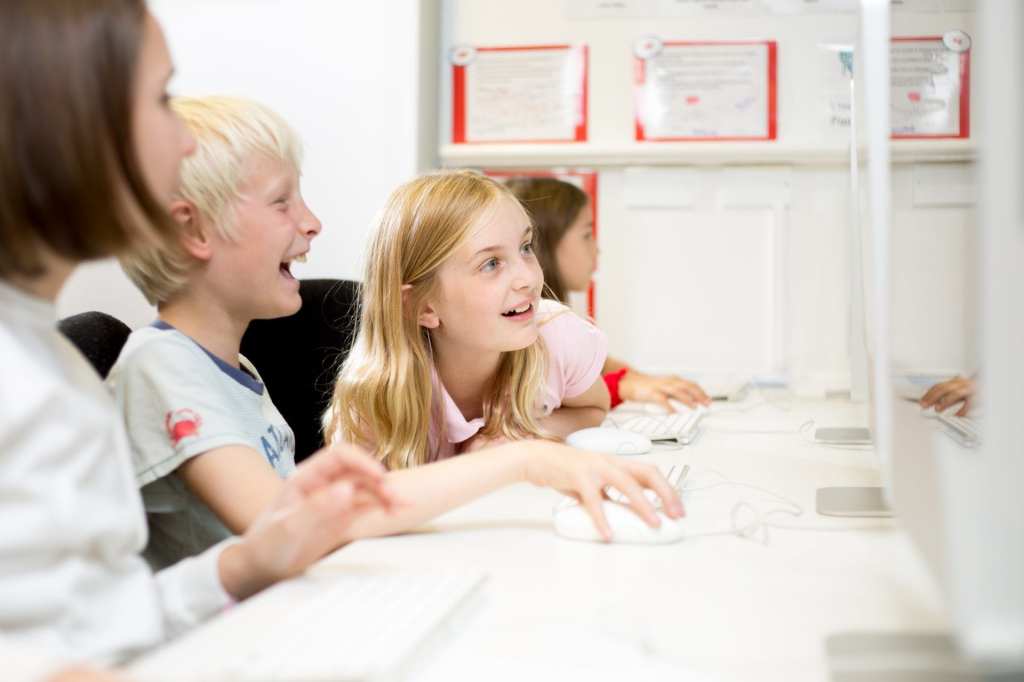 How do we prepare children for a digital world when technology changes so fast?
It seems like an almost impossible task. How do we educate children for a fast-paced digital future when the technology is constantly evolving, and the rate of change is increasing?
According to a survey from the Institute of Electrical and Electronic Engineers, 8¼ is age of the tipping point for digital knowledge. Students born from 2010, known as the Alpha Generation, are now reaching the age at which their knowledge surpasses that of their parents. This is the iGeneration who are growing up talking Siri, Google Assistant and Alexa at home and cannot imagine a world without digital devices. Interacting with Artificial Intelligence is natural and communicating with peers in multifaceted ways is normal. Fast forward ten years and advanced AI will have become mainstream. But do we have to second-guess the technology to educate children to use it? We asked Andy Perryer, digital learning adviser at Cognita.
"This iGeneration will be the ones who benefit from technology advancements in education", says Andy. "These students derive more learning from experiencing and doing and technology has the power to be intuitive and flexible to the needs of young Alphas' minds. This group will co-exist with
AI and their inquisitiveness is a real advantage, as they happily touch buttons and handle technology as if it were an extension of themselves. The real benefits come with technology that does not just substitute and replicate classroom tasks and activities – it's those which demand creative thinking
and to be transformative, seeing problems from different perspectives and to do so quickly."
"Technology usage in schools is transforming learning. Being able to record your tennis serve not only gives you a quick visual comparison to a model example to see where improvement can be made, it can also be done in real-time, thereby accelerating the impact of the learning. Experiencing
the sights and sounds of the London Blitz against a green screen gives students a more experiential view of the event allowing them to contextualise the historical narrative and use the emotion in creative arts. But more than this, most of the development requires our learners to collaborate, share decision-making, to be more collegiate with their peers," continued Andy. "And the benefits don't stop there. In our schools, we use technology to digitally record their progress, add to their personal portfolio of work and include text and voice notes, which students have identified as an important way of receiving feedback. This record follows them through school, shows progression of understanding, and connects in family members into their learning."
"Our approach to classroom technology should not be second-guessing programming languages and training for specific technology. Our focus should be on creating adaptive learners and allowing the flexibility of young minds to think expansively and critically through feedback, directing their own
learning at their own pace and integrating that with traditional methods for a rounded experience." Andy will be at the Schools Show on Sunday 10th November where you will hear lots more on this topic. The talks timetable for all the theatres at the show is available here and you can register for
free tickets.
Andy's role focuses on supporting schools with the use and development of digital learning and educational technology. Over his career, he has held a number of roles both in the UK and overseas including teacher, ICT leader and Head of Computing, where he taught the new Computing curriculum to all children from EYFS to Senior phase. Andy's last teaching position was at Putney High School, part of the Girls' Day School Trust (GDST), where he was Head of Digital Learning and Innovation. He has presented internationally at conferences in Norway and in Los Angeles and hosted the very first UK schools conference on virtual reality in education.