Headmaster's Weekly Message – 11.10.19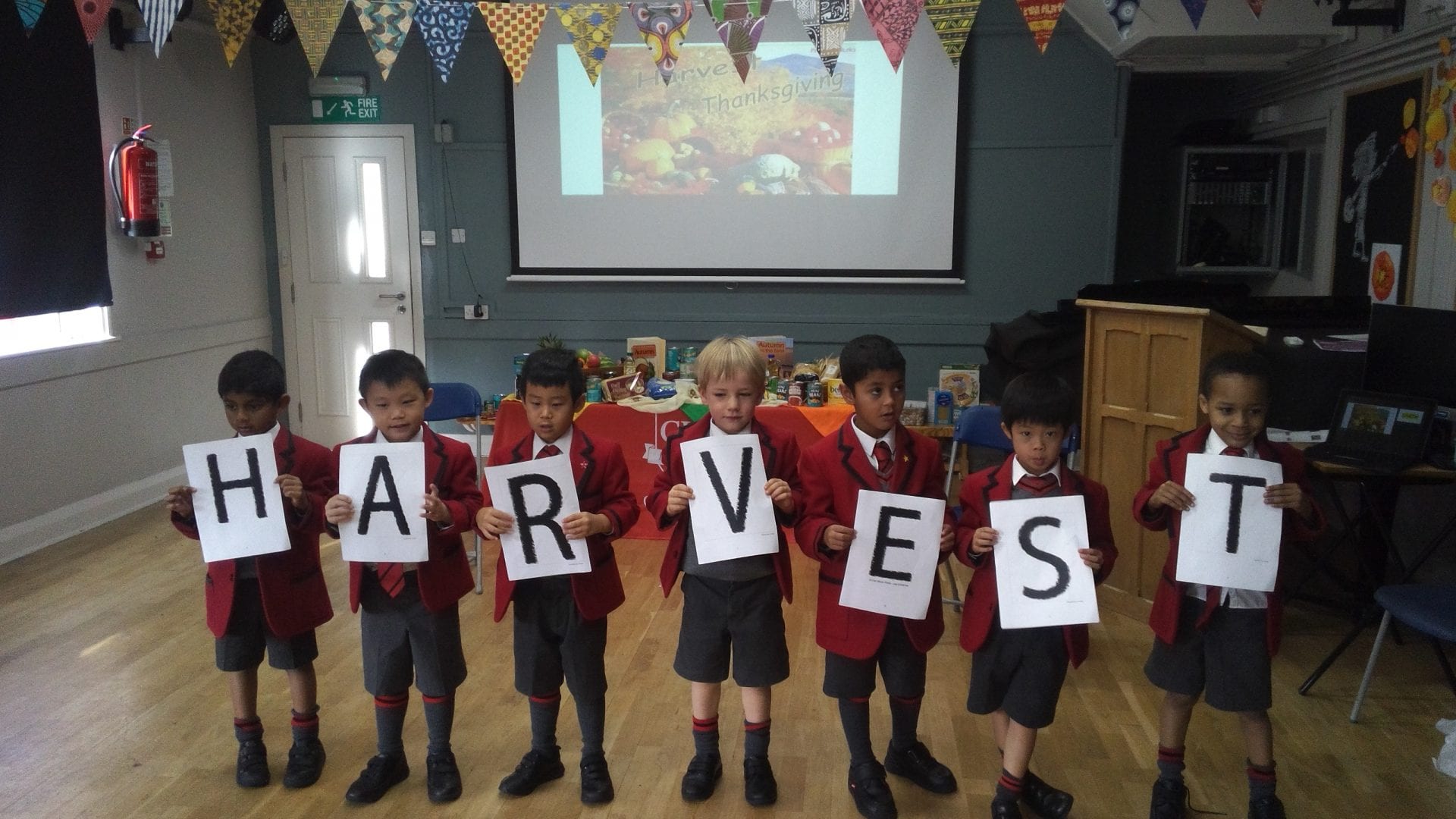 Dear Parents
I enjoyed both of our Harvest assemblies this week and must thank all of our families for showing huge amounts of generosity. As Major Lloyd from the Salvation Army discussed with the children yesterday, Harvest is the ideal time to reflect on how lucky we are to have the abundance of food and choice that we do in this country. He also spoke with the children about the value of sharing and how even in the metropolis that is Croydon, there are still many families that require the support of the Salvation Army. Your generous donations have helped the Salvation Army, to help those in need, in our immediate locality and there will families over the coming weeks that will eat because of this.
Reflecting on the last seven days, it is very rewarding to see the work of our PE Department has resulted in another tournament win. This time at the Under 9's Downsend tournament. The boys in all teams have had an excellent start to the year and weather permitting we hope this will continue. Please remember to download and check the sports app for fixtures and last minute changes, if your children are involved in fixtures. All boys are expected to represent the school if selected, please notify your team manager if there is an issue. 6 boys joined Miss Oughton on a music visit to Dulwich College this week, feedback has been that the boys were very inspired by what they saw and enjoyed the trip.
On Monday we welcomed Mr Price, Head of Admissions at Trinity School and Cumnor Alumni to a 'Future Schools' evening. The evening was well attended by parents and I thank Mr Jones for organising the event. If you would like to discuss school options, then please feel free to make a meeting with Mr Jones or myself.
Autumn is very much upon us and the colder weather is starting to take hold, please remember to ensure children have the correct attire for sport and daily uniform. We will only be allowing plain black coats as part of our uniform. This can be obtained by Hewitts of Croydon, as I have agreed on a replacement coat to replace the original which is no longer being manufactured, all costs will remain the same.
Have a great week
Mr Cummings