Headmaster's End of Year Message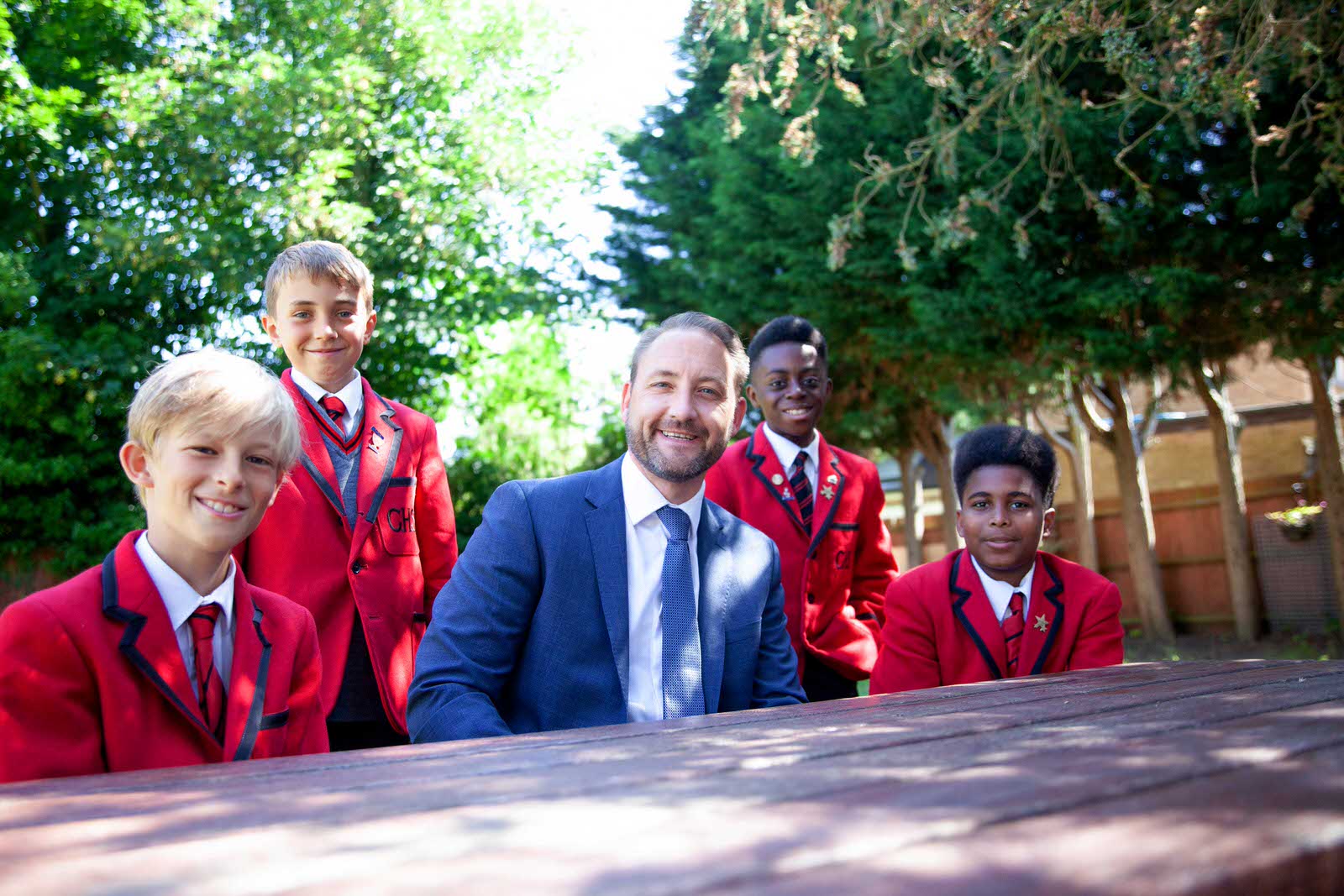 Over the last few weeks and months, I have reflected in detail, on what has been an incredible and busy first year as Headmaster. Headmaster's normally focus on the year past and describe in detail the highlights of the year. A year that as a community, we have all contributed to and participated in. So I asked myself. Should I be focussing solely on the past? Well, yes I look back with fondness over the last year thinking about the new South Croydon Nursery Launch, our Fireworks evening in November, being soaked numerous times at the Summer Fayre and many enjoyable Parent Association events.
I have spoken proudly to friends about our school sporting successes and competing in National finals for cricket and swimming. I described in great detail to my family, the wonder of our 50 piece orchestra that featured boys from 6 to 13 at years old at the summer concert, my trip to Canterbury Cathedral, where I attempted to sing with our extraordinary choir and of course the magical and moving choir tour to Belgium, that included singing at the Menin gate. A year that included the most scholarship awards ever – for Cumnor House graduates. So many truly spectacular achievements this year!
Despite all of these, quite simply amazing accomplishments. I decided the emphasis for this piece should be the future and my vision for what Cumnor House will be moving forward. 'Dare to be Different' Cumnor House is a school with an admirable reputation for academics, sporting success and musical ability. A school fashioned on 87 years of tradition and formulaic approaches to education. This methodology and pedagogy has served the school well over the years. But having spent the last year listening to the feedback of parents, staff and pupils, I believe, if we would like to continue to hold our heads higher than our competition and remain outstanding, we must not stand still, we must stand out from the rest we must be different. Our school must move with the times and respond to the world that has changed around us during those 87 years.
Education has changed, standards have risen, the world is smaller, there is an increased use of technology and we can observe different demands from employers and universities. Cumnor House must dare to change, it must dare to be different… Not different in way that loses the age old values of our DNA the Cumnor Way. Not different in the aspirations that we have for the pupils in our care. Not different in the excellent achievements of our boys in academics, sports and music. These will continue… But different in the way our school approaches its core business of educating, nurturing, caring and getting the best from our boys. We often hear in the media about well-being, independence, resilience, and safeguarding being the vital components of a new world education. But these only hold true if they are part of everything we do as a school.
In my mind the only way we can do this is by putting the boys first and using them as the central driver for the direction and vision of our school. September 2018 is fast approaching and I have been working closely with my Leadership team, staff and the Girls' school working towards these goals. My staff and I are committed to working towards the best possible outcomes for your boys and this year our focus for development has seen us reflect on metacognition, personalised learning and research based educational delivery. Learning should never stop and a truly great school is one that can generate a love for learning from staff and students. The timetable for September 2018 has been adjusted to focus on boys' development and progressive learning needs, with a balanced approach to lesson timings and content. We have reviewed and will be making changes to our curriculum, tailoring our content to boys learning styles and interests. With further focus on reading to inspire writing and creativity. This will be a curriculum that is designed and planned with boys in mind to enthuse and engage them, with new challenges and skills more suited to the 21st century and preparation for life.
Our teachers have been tasked with further personalising learning to focus on mastery and not on formulaic responses to just 'pass the test'. We will seek true transferable skills that support our boys to be creative, progressive and shine in every area of the curriculum. We will be providing more opportunity for boys to demonstrate their newly acquired skills and achievements through competition and performance in further areas of the curriculum. I will launch a new robust approach to monitoring, assessment reporting and tracking that supports form tutors in their understanding of boys' progress and provides parents with the clarity and guidance they need to help children at home. We will continue to work with parents in open and honest discussion about boys' progress and attainment and action support and challenge for their next steps to learning. Attainment won't be capped through age range or setting, but instead boys will be challenged to take the next step in their learning journey regardless of starting point or current achievement. One of the most important elements to our success – will be to continue to listen the boys' feedback and work with them to continue to design learning experiences that inspire them. And we will achieve this through an increase in form tutor time, headmaster breakfasts, continued school council meetings, house meetings, and our voice of the student survey. Pupil voice really matters.
In my 16 years of education I can guarantee two things: 1. Children will always surprise you by what they can achieve. So we should aim high! & 2. Children will make the most progress when they feel happy, appreciated and safe in their learning environment. At Cumnor House this will be our future, one where we as a school community work together as parents, staff, and students.