Headmaster's End of Term Message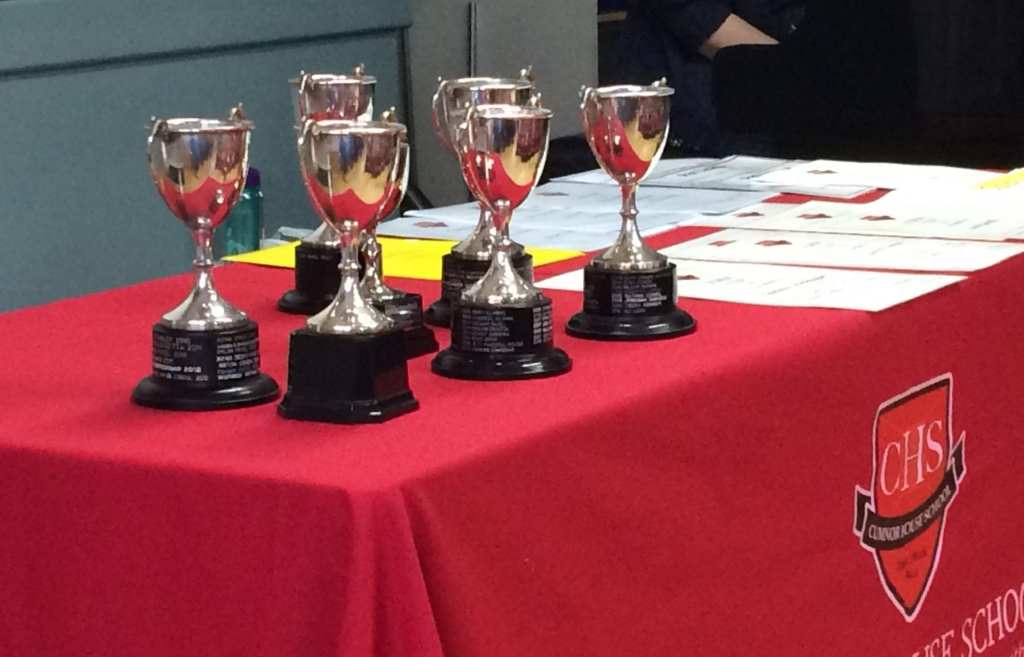 Dear Parents,
As the long spring term draws to a close, I spend some time in my office reflecting on what has been a monumental
term. Over 200 rugby fixtures, 100+ competitive swimming races, inter-house galas and music competitions, local
music competitions, spring concerts, class assemblies, Mother's Day events, parents meetings, selectivity tests,
residentials and of course the recent 'School of Rock Performance'. In the midst of all of this… some excellent learning
also took place. This got me thinking, maybe upon reflection these fixtures and events are the true learnings of the
term and the school.
Competition and performance are essential for learning and preparation of children for the future. The Institute of
Competition Sciences suggests there are 10 ways competition enhances learning. Improving teamwork and
collaboration, enhancing social and emotional learning, developing academic heroes and inspiration, increasing
intrinsic motivation, enhancing beneficial (positive) peer comparisons, strengthening academic self-concept,
facilitating growth mindsets, building mental toughness, developing agency and finally, improving risk analysis.
Whether or not you believe every one of these traits are developed through competition and performance, it is my
experience that by using the framework of competition and performance positively, we offer children the chance to
show what they have worked so hard to achieve and this must be of value. Competition and performance is important
for learning, which is why at Cumnor House we invest heavily both financially, in time and staffing provision, to ensure
the children are offered an enriched curriculum that provides so many opportunities to build these positive traits that
will provide character and confidence for their futures.
The end of this term also sees the departure of Mrs Monksfield who has almost completed her teaching degree and
will be taking up a new position at Old Palace, we wish her the very best. Mr Woodford who has been supporting the
sports department for the last term will be jetting off to Brazil and Argentina as the first part of a wider travelling
adventure. We appreciate all his hard work and commitment and look forward to receiving his postcards, telling of his
adventures.
I am very excited to be welcoming Mr Beesley to the Cumnor House team as a KS2 teacher with specialism in sport. Mr
Beesley is an experienced primary school teacher who shares a keen interest in reading and sport. We look forward to
him starting at the beginning of the summer term.
Another new addition to our Cumnor House family is Angelica Jones, who arrived on Wednesday morning. Both Mr
and Mrs Jones are well and we congratulate them on the new addition to their family.
Please enjoy the spring break and I look forward to seeing you all on Thursday 25th April at the normal time.
Best wishes
Mr Daniel Cummings
Headmaster