A message from our Head Boy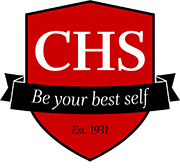 4th September 2019
It's the first day of the school year and I am putting on my red Cumnor blazer. It has that distinct and slightly off-putting smell of dry cleaning fluid that always reminds me of new beginnings.
Outside there is low sunshine and a hint of chill in the air. The leaves are starting to shed and form a crispy crust on the pavement. The long carefree days of the holidays have ended and summer has said goodbye but it doesn't feel like an ending.
I am looking forward to going back to school. To see familiar friends as well as getting to know new faces. To be in familiar buildings but with exciting new changes. To study the same subjects but in greater depth. To be taught by teachers known and as yet unknown. There is much that is comfortingly familiar and much that is unknown and waiting to be written.
And that is the beauty of a new school year. It is a fresh start, even if you are a returning student. This is the time to build on past successes and reach higher and further. This is the time to archive past mistakes and look forward to future achievements. Everyone starts with a clean slate. It is up to us what we write.
The first couple of weeks of term are always busy and spent settling into a routine and getting familiar with the new. There are a wealth of opportunities waiting to be taken. Auditions for choirs and drama productions. Trials for sports teams. New clubs to try. The key to success is to grab these opportunities, take risks and move outside your comfort zone. And keep trying.
I wasn't successful in my Choristers audition at the beginning of year 6 and the delightful Mr Sizer diplomatically told me that my voice was "not there yet". But I didn't give up. It took me three attempts but I did get there in the end and that taught me a lot. About persevering. About the sense of greater achievement you feel when things haven't come easily. About believing.
So let's breathe, believe and begin. Have a great new beginning.
A'yaan