Australian cricketer Michael Clarke visits Cumnor House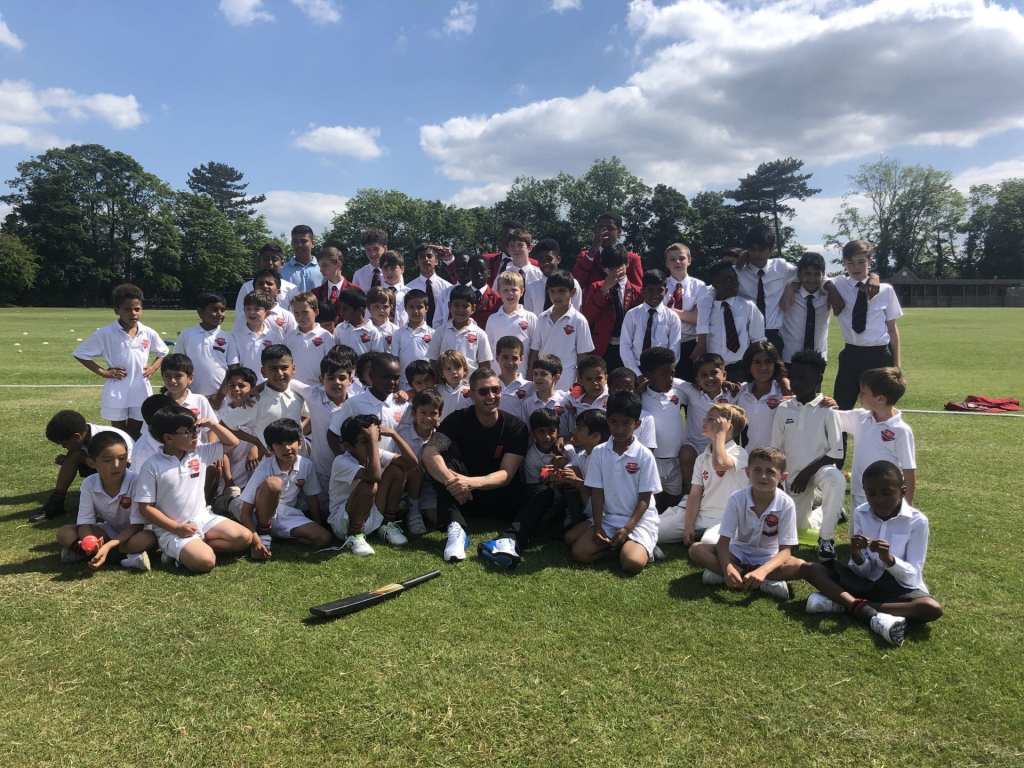 Cumnor House School, welcomes Australian cricket legend Michael Clarke.  
On Wednesday afternoon, Cumnor House School for Boys welcomed Michael Clarke former Australian cricket captain to school for an afternoon of cricket skills and training. Michael who is regarded as one of the best batsman of all time, is in the UK as part of the Sky Sports commentary team for the ICC Cricket World Cup and kindly visited Cumnor House, one of the Top 50 preparatory schools in the UK for cricket to share his knowledge, talk about his career and discuss cricket techniques with boys in Year 2 who are starting their cricket career to those in Year 8 who will continue their cricketing success at some of the leading schools in the country.

Cumnor House School 
"Sport and in particular Cricket runs through the DNA fabric of our school. We are delighted to welcome Michael Clarke to school this afternoon to share his experiences and insights with our pupils, all of whom have shown great skills and developed throughout the cricket season. Cumnor House School has been the leading preparatory school for cricket in Surrey over the past 5 years with exceptional success at Year 6 and 8 level. 
Mr R Brotherton, Director of Sport, Cumnor House School for Boys
"The PE department at Cumnor House School is by far the most dedicated and professional set up I have witnessed at this age range and we are extremely privileged to welcome a sportsman in Michael, who has had not only success on the field, but also with work in the community helping children be the best that they can be, providing guidance, support, motivation and confidence needed to reach their goals; something that is intrinsic to us here at Cumnor House School"
Mr Daniel Cummings, Headmaster, Cumnor House School for Boys
Cumnor House School – Cricket
At Cumnor House School, pupils start their cricket training in the summer term with daily cricket sessions timetabled across the school year groups and have regular matches during the term with independent schools across South London, Surrey, Hampshire and Sussex.  Fundamentals are introduced in the pre-prep, then boys start competitive fixtures in year 3. From the prep school the boys are introduced to hard ball practices and fixtures. In most year groups the school fields four teams and the A teams take part in several tournaments as well as annual cricket tours. The majority of our ABC team players play for club, county district or full county age-group teams. The eight outdoor nets at the games field as well as the AstroTurf at school are frequently used by all age groups and teams.
Notable Results
In 2018, scoring 283 for 4 off 20 overs against St John's, Leatherhead.  In 2018 Cumnor House won the U13 Surrey Cup for the third successive year and made it through to the top four prep schools Nationally at U13 level.
In 2016 the school was crowned Surrey Prep Schools winners at U13 and U11 level – four different centurions shared a total of 11 hundreds
2017 & 2018: U13 Surrey Cup Prep School Winners, U13 National Prep Schools Finalists. U11 National Schools finalists.
2016: U13 Surrey Cup Prep School Winners. U11 Surrey Cup Prep School Winners.
2015: U13 Surrey Cup Prep School Runners-Up, U11 Surrey Cup Prep School Winners
Published on: 9th July 2019